The Amalgamated Union of Foodstuff and Cattle Dealers of Nigeria (AUFCDN) yesterday called off their strike to block foodstuff inflow to Southern Nigeria. This was after their meeting with the Executive Governor of Kogi State, Governor Yahaya Bello.
As laudable as the mediation by the Governor was, we need to, as a nation be mindful of the things that hold us together because once the center cannot hold any longer, things will most definitely fall apart. We seem to be in a season of protests. Every association or union wants to show their agitation for the many issues concerning their growth, security and welfare as a body and a people.
Inasmuch as this discourse is not out to discuss the bad governance or otherwise of incumbent administration, it is note worthy to remind our leaders that the governed are no longer satisfied with what they do. The situation is biting from all fronts and needs to be addressed with utmost urgency.
The blockade was a form of agitation by the AUFCDN on what they termed "losing their members and properties during the #EndSARS protest and Shasa market chaos." Is it actually proper to channel their protest to the South when the seat of government is there in Abuja? Was the #ENDSARS protest only a southern phenomenon? What are the issues fundamental to the Shasha chaos? What and who ignited the fight? Who is supposed to address both issues?
Is the blockade not a form of taking laws into one's hands? Why are the authorities not interpreting it as such? Who and who would be brought to book after this as we witnessed during and after the #ENDSARS protest?
The major problem here is that lots of farmers have lost their yields due to deterioration and lack of storage facilities. How would these farmers be compensated? So many livelihoods depend on these petty shipments to the South to feed. What of the ones that took loans to farm? There are many questions begging for answers. The most perplexing thing is that they are not faceless like the police brutality protests. We await the outcome. And as usual…
Another angle to this is our cohabitation as a nation. How do we really think? How are our brains configured? Does our mindset recognize that activities in a cohabitation is a chain and what happens at point C has a concomitant result at point M, negative or positive? Does it configure that to maintain that value chain, mutual understanding is key? Is there a supremacist agenda somewhere?
This nation is arguably fed (food items) from the north but the economy is largely dependent on the south as at today. There is a refinery in Kaduna but Kaduna does not have oil deposit. If it does, it is still latent. NNPC has its major operations in Abuja while the oil is the South. Now, if the south, under one umbrella or the other, should do a reprisal and block the oil from been extracted and exported, who loses? The nation, of course. So, it is a chain. We need to have this in mind.
Another chain disruption is: some of these food items, say tomato, are harvested, weighed, sold, and transported in baskets. The North does not make baskets. The South does, precisely Anambra and Imo States. If they were to block these baskets from leaving their shores, would the northern farmers use their clothes to carry the items?
These are issues! This one incident should not be treated with levity else it becomes the norm. The FG should not be silent on this as usual. Proactive actions are needed here because this is how bad trends begin in Nigeria and before one can say Jack, they have taken enough ground becoming a sector of their own.
A stich in time saves nine!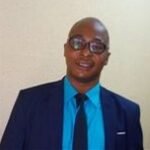 Azuka Edokobi is a Writer , a Farmer, a Supply Chain Expert and an Entrepreneur