The Okomu Oil Palm Company Plc (NGX: OKOMUOIL) has said that various publications which alleged that company blocked roads leading to communities and also accused the company of oppression and marginalization are false.
The company stated this in a press release published on the Nigerian Exchange and signed by company secretary, Chukwuebuka Omerole.
Okomu Oil Palm said that it dug trenches that are "within the company's plantation and were in no way blocking the way of passage on the roads contrary to the allegations of the neighboring communities' members."
The company said that "The digging of the trenches was as a result of the recent attack on the rubber plantation by unknown gunmen, coupled with the recurring theft of the fresh fruit bunches by hoodlums and miscreants. The Management of the Okomu Oil Palm Company Plc in pursuit of effectiveness, to protect the lives of its employees and to mitigate against the persistent stealing of the company's product opted to dig trenches round its plantation to forestall the hoodlums/thieves from crossing into the company's plantation."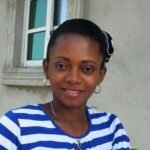 Ifunanya Ikueze is an Engineer, Safety Professional, Writer, Investor, Entrepreneur and Educator.