Gunmen on Thursday, attacked a convoy in Port Harcourt, Rivers state capital, killing three policemen on escort duty and kidnapped the Managing Director of an oil and gas company based in Port Harcourt.
The attack reportedly occurred around 3pm on top of the recently constructed Rumuokoro Flyover, in Obio/Akpor Local Government Area of the state, shooting sporadically at moving cars.
The policemen, who were in a Hilux vehicle, were said to been escorting the company's MD and members of staff of the firm when they were intercepted. The target of the gunmen was reportedly identified and dragged into the gunmen's vehicle after the police escorts were neutralised.
The kidnapped man was identified as Managing Director of Igpes Group Oil and Gas, THISDAY reported.
The area was deserted within minutes, as the gunmen left unchallenged, while the lifeless remains of the three cops became a spectacle.
In a viral video that later surfaced, Passers-by congregated at the scene and were watching the corpses and discussing the matter in groups.
One of the voices in the video said, "It happened live at Rumuokoro. Live and direct. Jesus Christ! They have killed three policemen and kidnapped the person they were escorting. Look at bullets on the floor."
When contacted, spokesperson of the State Police Command, Grace Iringe-Koko, confirmed the incident, saying a full scale investigation had been launched.
"Yes, it is true that three policemen were killed. It is very unfortunate. They were providing escort for the oil company workers when the incident happened.
"But we are on it and an investigation has been launched immediately into the incident with a view to apprehend the suspects."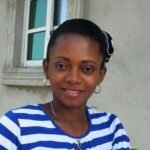 Ifunanya Ikueze is an Engineer, Safety Professional, Writer, Investor, Entrepreneur and Educator.