The G7 and its allies have stopped carrying out regular reviews of the price cap it applied to Russian seaborne crude oil.
Also read; Tribunal rules that LP, Obi failed to prove claims of election irregularities
In Dec. 2022, Group of Seven (G7) countries along with the European Union and Australia agreed to cap the price of Russian seaborne crude oil at US$60.00 per barrel.
The G7 price cap was to allow non-EU countries to continue importing seaborne Russian crude oil, but it will prohibit Western shipping, insurance and re-insurance companies from handling cargoes of Russian crude around the globe, unless it is sold for less than $60.
While the G7 said it would allow review of the price cap as appropriate including implementation and adherence, the EU agreed to review the price cap every two months and make adjustments to the scheme.
Reuters on Wednesday reported that G7 and allies have shelved regular reviews of the Russian oil price cap scheme, citing sources familiar with the matter, despite Russian oil trading above the limit the limit.
In August, the price of Russia's benchmark Urals crude averaged over $74 per barrel, breaking the price cap of $60 for the first time. At the time of this report on Wednesday, oilprice.com quoted the price of Russian Urals at US$73.06 per barrel.
The report stated that the G7 has not reviewed the cap since March, and that there is no immediate plans to look into adjusting the scheme.
"There were some talks in June or July to do a review, or at least talk about it, but it never formally happened," a diplomatic source told the news outlet.
Recent findings by Bloomberg revealed that exports of Russian oil using Western-insured tankers were continuing, even though the price of Urals had jumped beyond $60 per barrel. About 40% of vessels carrying oil from Russia's Baltic and Black Sea ports were either owned or insured by companies based in countries that signed up to the price ceiling.
Investogist reported on Tuesday that oil prices jumped by about 2% on Tuesday to over US$90.00, its highest since November 2022, after Russia and the Kingdom of Saudi Arabia voluntarily extended cuts to the end of the year.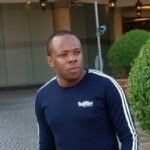 Nnamdi Maduakor is a Writer, Investor and Entrepreneur