Bitcoin, the world's most popular cryptocurrency has been overtaken by Ethereum in the number of active addresses on its network on Friday.
Ethereum is leading Bitcoin with 757,859 active addresses while Bitcoin lags with 708,705, Business Insider reported, quoting a data from Bitinfocharts.
These figures show that Ethereum has around 49,154 more active addresses than Bitcoin. The world's largest cryptocurrency has seen a 38% drop in the number of active addresses on the bitcoin network from its April peak of 1.1 million.
This decline could be a sign of slowing demand for Bitcoin, as Ethereum enters mainstream.
The price of bitcoin has fallen nearly 50% since its all-time high of $64,829 in April, trading at around $34,673 at the time of this report.  Over the same period, Ethereum has declined by 11% to around $2,231. However, Ethereum is down almost 50% from its own record high of $4,380 in May.
Justin d'Anethan, head of sales at crypto-trading firm Eqonex, told Business Insider that there could be different reasons behind bitcoin's decline which includes sell-off in the cryptocurrency in May and China crackdown.
"This, coupled with the rise of ethereum and its utility, would have contributed to ethereum overtaking bitcoin in terms of the number of active addresses," d'Anethan said.
The Chinese ban is estimated to have closed more than 90% of bitcoin mining operations. Ether production was also hit, but any impact is seen as mitigated by the coming 2022 upgrade to ethereum 2.0, which does not require mining.
"Ethereum is and always has been the platform of choice for building smart contracts, due to the maturity of its ecosystem. To this end, ethereum has been the platform of choice for building decentralized applications upon," d'Anethan said.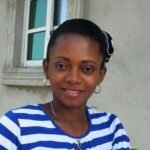 Ifunanya Ikueze is an Engineer, Safety Professional, Writer, Investor, Entrepreneur and Educator.