Bitcoin the most popular cryptocurrency has continued to slide on Tuesday with the price falling below $30,000 for the first time since January amid crypto crackdown from China.
Bitcoin has lost more than 50% after hitting its all time high of $65,000 in April. Bitcoin dropped over 10% to $29,273.8 on Tuesday, just above last year's closing price of $28,997.
Bitcoin was not alone in the crash, Dogecoin fell to $0.1671, down over 25%, Ethereum fell to 0ver 12% to $1,750.57, XRP fell over 20% to $0.52463, while Binance Coin fell over 25% to $232.50
Read also: 'Sold almost all of my Bitcoin', it isn't going back up – Jim Cramer
Bitcoin and other Cryptos which were largely pushed up by Elon Musk's tweets, the $1.5 billion worth Bitcoin purchase by Tesla and the Electric Car company's acceptance of the digital currency, have been declining since Tesla announced that it would no longer accept the Bitcoin over energy and environmental concerns, coupled with Chinese crackdown.
"Any meaningful break below $30,000 is going to make a lot of momentum players to throw in the towel," said Matt Maley, chief market strategist for Miller Tabak + Co. "Therefore, even if Bitcoin is going to change the world over the long-term, it does not mean it cannot fall back into the teens over the short-term."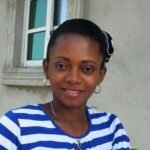 Ifunanya Ikueze is an Engineer, Safety Professional, Writer, Investor, Entrepreneur and Educator.