Bitcoin reclaimed the $50,000 mark on Tuesday for the first time since September 8, 2021.
Bitcoin maintained a steady gain in the past few days. It traded at below $41,000 on September 20, 2021.
The most popular cryptocurrency and the largest by market capitalization is trading 5.25% up at $50,137.7 at 10:39 GMT Tuesday morning.
Ethereum is also gaining 3.04% trading at $3,446.35, its highest since September 20, 2021.
Dogecoin is up 9.85% at $0.23764, while XRP is gaining 2.81% at $1.06048.
Binance Coin is trading at $440.25, a 4.81% gain in the last 24 hours.
Shibainu is up 50.85% in the last 24 hours, trading at $0.00001326, its highest price since May 20, 2021.
Read also: The reason behind Facebook, WhatsApp, Instagram outage
On Monday, Business titan and billionaire investor Mark Cuban said "Bitcoin is a great alternative store of value," while sharing his view on how cryptocurrencies might shape the future during his appearance on Fox Business.
"I think it's a better alternative than gold, but not all crypto is the same. You put Bitcoin in the category of stored value, then you move to things like Ethereum," Cuban told his host, Neil Cavuto.
"Ethereum is really a significant network, and because of their smart contracts and their security and their ability to have distributed management, I think you're going to see a lot of unique business applications occur," Cuban went on to say, before elaborating.
"I'm investing in things like decentralized insurance applications, decentralized ways to distribute NFTs, which allow for things like 3-D printing files, textbooks – so many different applications," he revealed. "It's very analogous to what we saw in the early days of the internet when we went from analog to digital."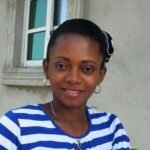 Ifunanya Ikueze is an Engineer, Safety Professional, Writer, Investor, Entrepreneur and Educator.