The shareholders of Nestle Nigeria Plc (NGX: NESTLE) at the company's 52nd Annual General Meeting approved the payment of N35.50 per share final dividend to shareholders, whose names appear on the Register of Members of the company as at the close of business on Friday, May 21, 2021.
This was contained in a corporate action notification published on the Nigerian Exchange of Friday.
The dividend which amounts to N28,139,296,946.00 is composed of N24.5k from the after tax profit for the year ended December 31, 2020 and N5.00 and N6.00 from the after tax retained earnings of the years ended December 31, 2019 and 2018, respectively.
Nestle Nigeria Plc had paid an interim of N25.00 per share which amounted to N19,816,406,300. Thus, the total dividend paid by the company for the 2020 financial year is N60.50 per share, that is N47,955,793,246.
Also at the meeting, shareholders approved that Mr. Wasim Elhusseini be elected as a director and the Managing Director/ Chief Executive Officer of the company Mr. Mauricio Alacon was re-elected as a non-executive director of the company.
Mr. Mathew Akinlade, Mr. Chris Nwaguru, Alhaji Kazeem Owonikoko Bello, Mr. Gbenga Oyebode and Ms. Julliet Ehimuan were elected as the members of the Statutory Audit Committee until the next annual general meeting of the company.
The equity price of Nestle Nigeria Plc closed flat at N1,540.00 per share on Friday, after soaring 10% on Thursday.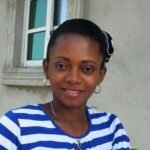 Ifunanya Ikueze is an Engineer, Safety Professional, Writer, Investor, Entrepreneur and Educator.