Elon Musk has announced the hiring of a new Chief Executive Officer (CEO) for social media platform, Twitter Inc  (TWTR.N). Billionaire Musk acquired Twitter in 2022, in a deal worth US$44 billion.
Also read; Elon Musk says WhatsApp cannot be trusted, WhatsApp responds
Announcing the appointment in a Twitter post on Thursday, Musk stated that the new CEO will be starting in six weeks while he (Musk) will transition to being the Executive Chair, an oversight role.
Excited to announce that I've hired a new CEO for X/Twitter. She will be starting in ~6 weeks!

My role will transition to being exec chair & CTO, overseeing product, software & sysops.

— Elon Musk (@elonmusk) May 11, 2023
Elon Musk has been facing criticism that he is neglecting his other ventures, especially car company Tesla, which has seen its share price plummet since he took over Twitter.
Speaking to participants at the Word Government Summit conference in Dubai via video earlier in the year, Musk hinted that a new CEO might be running Twitter by the end of 2023.
"I'm guessing probably towards the end of this year should be good timing to find someone else to run the company," Musk said.
"I need to stabilise the organisation and make sure it's in a healthy place and that the product roadmap is clearly laid out… I think it should be in a stable position around the end of this year," he added.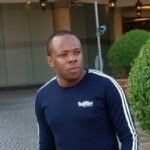 Nnamdi Maduakor is a Writer, Investor and Entrepreneur