Good day Capito.
Having relieved Gernot Rohr of his duties, the NFF was wise enough to appoint you, Austin Owen Eguavoen, to take charge in the interim till a substantive coach is hired.
It is pertinent to note that the suitability of your take over was anchored on the fact that you were the incumbent Technical Director of the team under Rohr. So, the replacement should be seamless as you were supposed to be in the know as regards the squad make-up, team politics, the players' capabilities and mindsets, the challenges of the team, and so on.
Now that you have taken over, it is pertinent you take note and be guided by the following:
Don't change the team, change tactic. You have an avalanche of stars before you. You can turn them to another golden age in the nation's football history.
Get the team committed. Use carrot and stick approach to manage them. Reshape their mentality to know that they are the ones to implement whatever has been imparted on them off pitch.
Be firm in your decisions. This is not the time to romance with either the players or the NFF. No, this is the time to be resolute. Once the players see how firm a coach is, they seem to blend because they have everything to lose by not playing for their countries. Nigeria would not lose in the long run. Players careers are time-oriented, Nigeria is always there.
Focus on the goal. Serving in an interim capacity gives a coach the opportunity of achieving a short-term goal which may skyrocket to an unforgettable achievement. Do not lose focus of what you have been hired to do. Put the team in order and set them off to winning ways again.
Don't think of retention, think of result within this limited time frame. The next AFCON kicking off in the next 30 days should not put you under pressure to win it in order to make a statement. No, focus on giving Nigeria a team that we can be proud of. Let us see tactical discipline and a detailed pattern and approach to each game. Let us see the Eagles display a strategy that shows they have understudied the opponent. Let us see cohesion among the players. Bet me, when this happens, your offer letter of permanence for the job would be signed by fans.
Collaborate with the coaching squad and the ambassadors. Most of these guys were your mates in your playing days and you know the best they can each offer. Tap into these potentials and see how collaborative synergy blends into your focus and goal. Designate duties and ask questions before taking decisions.
Finally, let all decisions be yours so you can take responsibility, good or bad. Learn not to apportion blames when a decision turns bad because whatever was said to you was merely a suggestion. You either take it or leave it (including this memo). Learn to win as a family. Do not take accolades alone. It will make your team members desert you in the future.
Nigerians are not patient enough, except in Gernot Rohr's case probably because the NFF did not listen to us. This means that your time starts counting now. Do not wait till the players come to camp. Whatever you want to achieve, you have a limited time to do it. You are as good as your last match, remember. We can give you the boot if you toe Rohr's lines.
Owen, you have my back as I wish you the best of luck in a space where more than 180 million fans know more than you do about your job.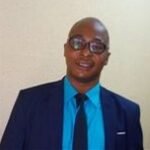 Azuka Edokobi is a Writer , a Farmer, a Supply Chain Expert and an Entrepreneur