The United Arab Emirates have directed international airlines not to airlift Nigerian passengers to Dubai, Thisday reported.
The UAE said the new directive is as a result of high rate of positive cases of Covid-19 among Nigerian travelers, however the ban may be connected to the disagreement between Nigeria and the UAE, which resulted in Emirates suspending flights to Nigeria until further notice.
According to the report, airlines including Ethiopian Airlines, Turkish Air have started rejecting Nigerian passengers travelling to the UAE.
"Today they have to offload Dubai passengers. So no airline wants to carry Nigerian passengers to Dubai. They said Nigerians are testing positive to COVID-19; that is why some airlines are not carrying them. It is just like they did the last time," according to the report citing a source close to Ethiopian Airlines.
While suspending flights to Nigeria, Emirates in a statement said "With the recently imposed directive limiting Emirates to operate one flight per week to Nigeria via Abuja, Emirates will be suspending its flights between Nigeria and Dubai from 13 December 2021, until the UAE and Nigerian authorities work on a solution to the ongoing issue."
"The last flights to operate on 12 December 2021are EK 783/784 to/from Lagos and and EK 785/786 to/from Abuja
"We regret the inconvenience caused, and customers can contact their travel agent or booking office to make alternative arrangements," the airline said.
Last Thursday, the Nigerian government reduced Emirates' flights to Nigeria to only one flight to Abuja in response to UAE allocating only one flight a week to Air Peace.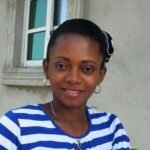 Ifunanya Ikueze is an Engineer, Safety Professional, Writer, Investor, Entrepreneur and Educator.