It is no longer news that Gernot Rohr has not only joined his loved ones back in his home country but has consequently rejoined the labour market.
Coaches are hired to be fired because the tacit maxim within that space is that a coach is as good as his last game.
This article is not pursuing the suitability of the time of his sack because there is never a right time to sack a coach. Timing here is completely relative and dependent on a lot of variables, dependent and independent.
This discourse will try to point out the different mistakes made by the French-German after 64 matches in charge with a 41%-win ratio.
Rohr was always building a team
Whether the Super Eagles won or lost a match, Rohr's post-match interviews always ended with 'we are building a team.' For five years plus, the Super Eagles were under construction and reconstruction till date.
No starting eleven
Because it was work in progress, Rohr had no starting eleven. Almost each match brought in a new player from any league in the world but the NPFL. There was no consolidation. At a point, we did not know who our dear Eagles were.
No strategic pattern or tactic
The truth about this is absolute. One can say that his main tactic is trial and error. There was no permanence; there was no ingenuity; there was no creativity. Rohr was not able to look at the talents available to him and intuit a tactic that brings the best out of them as a squad.
Very soft with players
Under Gernot Rohr, the Super Eagles' players were never under pressure. The players come in and play according to how they feel on the day. There was no coercion, no fear of punishment, no commitment as a group.
No responsibilities on the part of the players
Consequent upon (04) above, the players did not feel any sense of responsibility since they knew that Gernot Rohr would not effect any reprimand, any discipline, any punishment. Rather, there seemed to be a massaging of the players egos to see if that would boost commitment.
False assurance by romance with NFF
There was no gain saying that the erstwhile coach of the Super Eagles, had a long running romance with the NFF. Yes, and this cannot be jettisoned in a hurry. That romance came with a false assurance of job security on the part of Rohr. For one, the NFF, till his sack, never disclosed the contents of Rohr's employment contract. No, not at all. Again, Rohr did not deem it fit to realize that in most developing countries, Nigeria inclusive, football and other sports are funded largely by the government at the centre, whether FIFA accepts this or not. This means that they would have tacit overriding influence on decisions. The Ministry of Youth and Sports, under the leadership of Hon. Sunday Dare, has always given the impression, via implicit body language, that the Super Eagles would need to be managed by indigenous coaches whether abroad-trained or otherwise. Amaju Pinnick kept parleying till it came to this breaking point.
Let's make some analysis here.
When we say that the erstwhile coach of the Super Eagles, Monsieur Gernot Rohr, made several mistakes during his tenure as the longest serving coach of the Eagles, we are not just maligning him but our arguments are based on empirical, verifiable facts.
Taiwo Awoniyi is Nigeria's export to Union Berlin in the German Bundesliga. Currently, he is painting the league red with goals scoring 9 goals in 15 appearances in open play. He is just fourth behind Robert Lewandowski (Bayern Munich – 16 goals), Patrik Schick (Bayer Leverkusen – 14 goals) and Erling Haaland Borussia Dortmund – 9 goals) in that order. Haaland has played fewer games than Awoniyi. There is no need to point out that the German Bundesliga is highly rated in Europe and, ipso facto, highly competitive football-wise.
Rohr invited him and he may not have done well in his initial matches or so. Rohr dumped him and went for Odion Ighalo who was enjoying his retirement somewhere in Asia.
The questions are: did Odion do that which Taiwo could not do? No. what was responsible for this? Tactical ineptitude.
What could have been done? Rohr had an avalanche of stars who play in arguably highly rated teams in Europe. But harnessing these talents was his greatest incapacitation. With Victor Osimhen, Taiwo Awoniyi, Paul Onuachu, Kelechi Iheanacho, Samuel Chukwueze and co, Rohr had no excuse giving Nigerians hypertension watching the Eagles flounder around lowly rated teams like CAR, Cape Verde, name them. No disrespect is intended here but that is the fact in African football and global ranking.
The major problem was blending these strikers with a cut-to-suit tactic upfront which would see the strike force bury slim chances in opponents' nets. Ighalo's inclusion practically proved that the problem was not strikers' potentials but guiding tactic.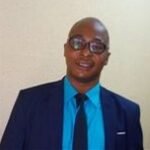 Azuka Edokobi is a Writer , a Farmer, a Supply Chain Expert and an Entrepreneur