Group D's opening match between Egypt and Nigeria is lost and won. The Super Eagles intentionally outclassed the Pharaohs of Egypt making their biggest players look so ordinary.
It was an evening of total focus by the Eagles from the first to the last minute. They had a game plan and stuck to it. Coach 'Cerezo' Eguavoen perfected a tactical masterclass that allowed players, for the first time in more than five years, play in their rightful positions.
Note that the bench is a defence-minded bench with former Super Eagles' Captains and defence marshals, Austin Eguavoen and Joseph Yobo, at the helm. They knew what to do on the night and did just that. The instructions were simple; 'do not allow the Egyptians hold on to the ball for long.' 'Shut out Mo' Salah because once you deny him supplies, he is ineffective.'
Who would believe that Kenneth Omeruo still had steam? Who would think Omeruo would be handed a starting shirt in a high-profile match as we had, given that he plays for a Spanish 3rd division or so?
That is where the defensive experience of the crew came handy. Omeruo is at the twilight of his career, no doubts, but his defensive know-how is very deep and sound. He knew what to do at each moment in time. The combo with Troost-Ekong was superb on the night. That combo 'minused' Salah and incapacitated their attack.
In the midfield, Wilfred Ndidi and Joe Aribo were very robust. Aribo is a box-to-box player and made up for what we lacked in a creative midfielder. Ndidi warded off onslaughts and made sure the defence line was not easily accessible by the Egyptians. That midfield was, simply put, locked.
Needless to mention the potency of the attacking formation. Kelechi Iheanacho and Moses Simon were played in their rightful positions. Inasmuch as Simon needed more top-class finishing, it was a game that if we had the likes of Victor Osimhen on the pitch, the Egyptians would have remembered their ordeal in the hands of Moses during the Israelites' quest for freedom.
Now, what faces Coach Cerezo?
Nigeria has a history of not lacking when the opposition is top flight. They might lose but not scandalously. Whether it is a good team or not, we must fight. That actually was at play last Tuesday. Egypt is top flight, at least in Africa, having won the tournament a record seven times.
The biggest challenge starring the team in the face right now is complacency. There is the innate tendency to underate Sudan and be planning for the quarter final. Yes, it happened in the 1998 World Cup in France where, having topped the group after dealing with Spain, our thoughts focused on meeting Brazil in the quarter final while we have not navigated the Round of 16 match against Denmark. The Danes dazed us like newbies in that match. We cried home with a degrading 1-4 humiliation.
Such are the unpredictable lessons and treachery of football and Coach Owen has to totally guard against this. We struggle most times against teams we should roundly deal with.
Sudan plays, somewhat, same kind of football with Nigeria and as such, it is going to be a cage fight. They would rarely allow the Eagles the luxury of spaces as we had against the Pharaohs.
The players should attack the Sudanese from the very first minute. No playing around romancing the ball. It should be outright business from the onset. Coach Cerezo has no option than to put on his best thinking caps and approach the game with the utmost seriousness it deserves.
Inasmuch as the NFF has appointed a new head coach without waiting for the AFCON to finish, another obnoxious move by the apex football body, Cerezo has everything to gain if he wins this tournament. Even if he does not win it but shows good organization with a good team, he will be doing his coaching CV a great good. African national teams are looking for coaches who understand the terrain, who have seen it all and who are abreast with current trends in the game.
Cerezo, I love your calmness, I love your calculated composure, I am your fan. Take time and listen to my insinuations. Take it one game at a time and do not stick to formations that have worked. Approach each match with its own peculiarity.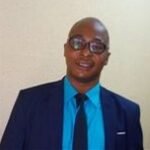 Azuka Edokobi is a Writer , a Farmer, a Supply Chain Expert and an Entrepreneur