World's most popular cryptocurrency,  Bitcoin hit a two-month high this week.
Analysts said the rise is due to renewed interest in crypto as a result of series of applications for an exchange-traded fund tracking Bitcoin.
BlackRock Inc (NYSE:BLK), the world's largest asset manager, applied for an ETF that will directly track Bitcoin.
After BlackRock's, other institutional investors also applied for Bitcoin ETFs, including WisdomTree (NYSE:WT), Valkyrie, and Citadel.
Bitcoin started the week below $27,000 and it's trading at $30,059.8 at the time of this report.
Number 2 crypto,  Ethereum rose nearly 6% on Thursday, hitting a near two-month high. It's trading at $1,907.94.
Coinbase (NASDAQ:COIN) is set to act as custodian for the Blackrock ETF.
In 2021, increased institutional buying was one of the biggest catalysts of crypto rally, which had pushed Bitcoin to record highs.
However,  the gains were wiped by series of high-profile bankruptcies, rising interest rates, and regulatory pressure and large pull out of funds⁶ by institutional investors in  2022.
The demand for the ETFs comes as Crypto industry grapples with a U.S. regulatory crackdown against its biggest players.
The US Securities and Exchange Commission launched lawsuits against major exchanges Binance and Coinbase, while also leveling allegations of fraud and wash trading against Binance and its founder Changpeng Zhao.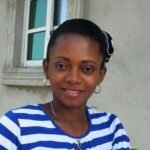 Ifunanya Ikueze is an Engineer, Safety Professional, Writer, Investor, Entrepreneur and Educator.