GBPNZD
GBPNZD broke out of a massive descending channel in November 2020. I wrote about the break down and also highlighted the trend line from December of 2019 in that post I wrote that only a break below the trend line will send GBPNZD lower. The pair bounced from the trend line retested the channel bottom and closed back into it; this happened two weeks ago.
A false break usually produces an extended move in the opposite direction. This will likely send GBPNZD towards the top of the channel in the area of 2.206 upon retest of 1.947 as new support.
Resistance include 2.000, 2.0533,2.103 and channel top 2.206 and 1.939 is support. A move like this will take months/weeks to play out.
Alternatively a close back below 1.939 will negate this false break.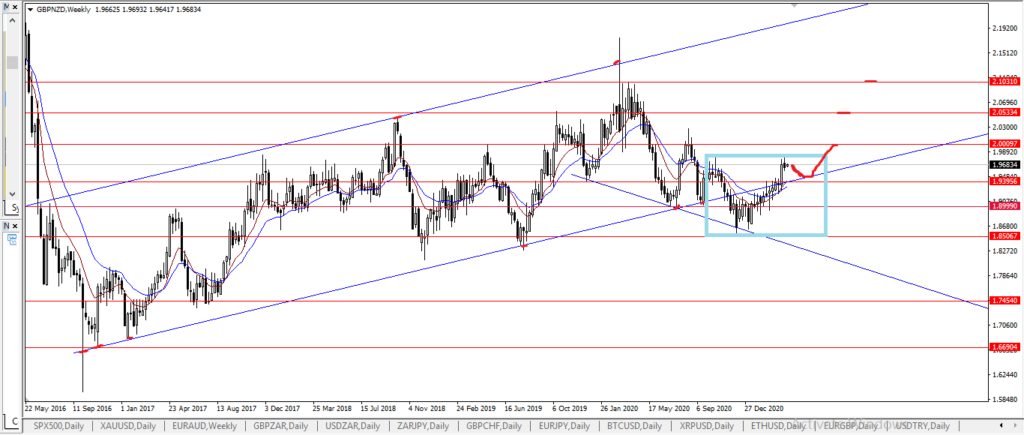 GBPNZD weekly time frame.
AUDJPY
AUDJPY inverse head and shoulders continues to play out beautifully as expected at least for now. I wrote about the inverse head and shoulders weeks ago and mentioned that it has a measured objective in the excess of 1,700 pips in the region of 96.164.
AUDJPY is currently pressuring 84.95 resistance, a weekly close above 84.957 will expose 87.333 above that we have 89.075 and 96.164 measured objective.
Support is 80.741. Only a close the neckline will negate the bullish reversal pattern.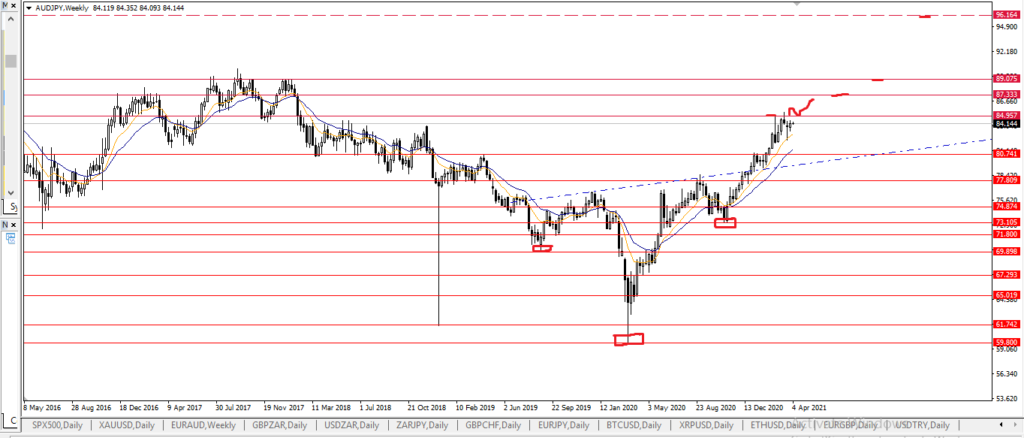 AUDJPY weekly time frame
GBPJPY
Since GBPJPY broke through the three year descending trend line in February, it has played out nicely respecting the horizontal levels perfectly.
It caught a bid between 152.840 and 148.20 for two weeks before finally getting a close above 152.840 and retested the support last week and held above it through the week.
As long as buyers can keep the price above 152.840 I believe it will be reaching for 155.000 sooner than later.
Alternatively a close below 152.840 will delay the bulls but necessarily reverse the trend.

GBPJPY weekly time frame
AUDUSD
AUDUSD continues to hover below 0.7640 right after breaking out from a head and shoulders neckline support on the 23rd of march 2021.
AUDUSD is consolidating in a range between 0.764 and 0.7574 currently and I still believe that it will most likely break below 0.757 given the bearish pattern in view.
This pattern has a 410 pips objective just below 0.7300. As long as AUDUSD stays below 0.7640 I will respect the potential for a move lower  and a close below 0.7574 will be a bearish continuation break out.
0.7640 remains resistance while 0.7574 is support. support levels on the way down include 0.7500 and 0.7300.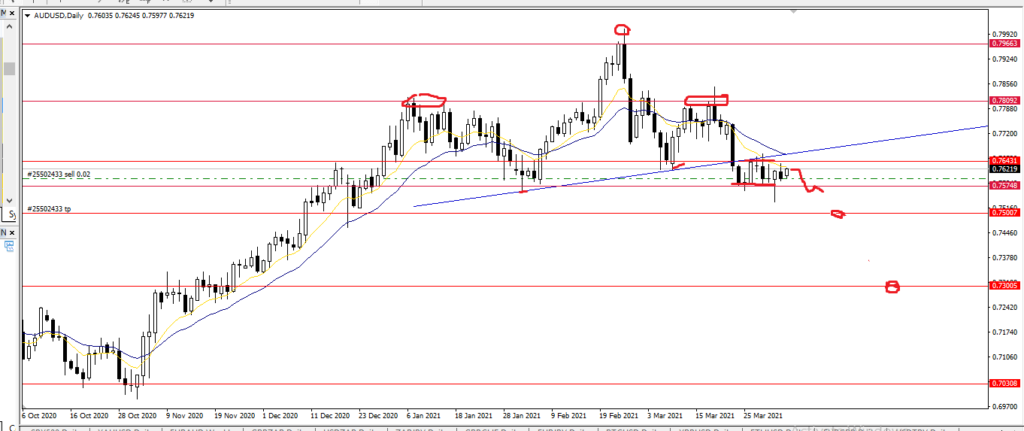 AUDUSD daily time frame.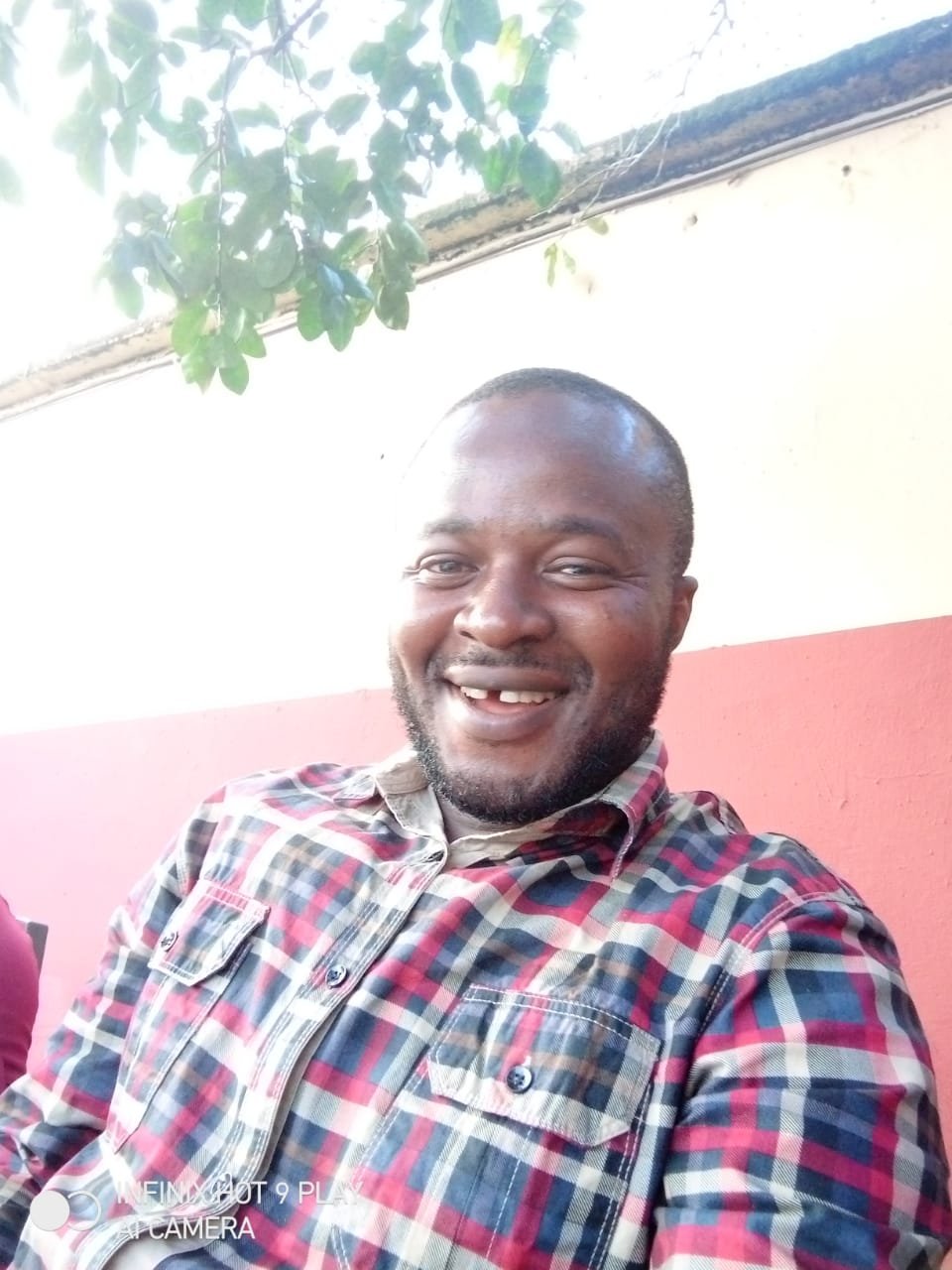 Engineer, Entrepreneur, forex trader and Analyst