The governorship candidate of the All Progressives Congress (APC) in Rivers State, Tonye Cole, has condemned what he described as the high level of voter intimidation by the Peoples Democratic Party (PDP) in the March 18 governorship election.
Cole who appeared on Channels Television's breakfast show, Sunrise Daily alleged that the voters turnout in the state was affected by the voter suppression allegedly piloted by the PDP.
"There was a build-up of intimidation, voters were intimidated. They were told not to come out, whips were bought, people were whipped. Town criers went into communities, saying that nobody should come out," he said.
"[They said] if they came out, they will be dealt with. Voter intimidation was very heavy, so that brought down the number of people coming out to vote because they were scared.
"In some cases, before the counting of the votes occurred, police came and – this was shocking – local government chairmen and councillors were coming with their vans with the police."
"They came and carried the entire polling unit away (sic) and took them to an unknown destination and the next thing we saw is that these results were uploaded," he said.
"We knew that it was going to happen because we had heard it in a small political environment and so we knew that there were plans to kidnap [people]. We saw people come into the polling unit who were strange."
"There was not enough security to counter that in any case, it was a national election, and security was widespread. We had choices and one of the choices that we had was to arm and equip our own side equally, but this was going to escalate into bloodshed, and death and we chose not to."
"I would have loved this to be tested without intimidation, without violence and just allow a free and fair election to hold. The violence and the ability to rig has kept Rivers State a PDP state since 1999," he said.
"People wanted to vote differently and it was the fear of allowing free and fair elections that would have shown that Rivers State was not a PDP state."
The APC candidate described Rivers as a "hijacked PDP state," alleging that he was attacked by the opposition.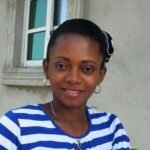 Ifunanya Ikueze is an Engineer, Safety Professional, Writer, Investor, Entrepreneur and Educator.