Unilever Nigeria Plc (NGX: UNILEVER) has reported a 25.8 per cent increase in revenue and a 75.8 per cent increase in profit for the period ended 31 December 2022, according to the unaudited interim financial statements for the twelve months ended 31 December 2022 released by the company.
Income statement:
Revenue rose to N88.72 billion in 2022 from N70.52 billion recorded in 2021. Food products contributed N42.63 billion of the revenue while Home and Personal Care brought in N46.09 billion.
Gross profit increased to N31.48 billion in 2022 from N20.36 billion in 2021. The gross profit margin rose to 35.5 per cent from 28.9% in 2021.
Marketing and administrative expenses rose to N18.28 billion in 2022 from N15.12 billion in 2021.
The operating profit stood at N8.58 billion in 2022 from N1.2 billion reported in 2021.
The company's finance cost jumped to N548.37 million in 2022 from N95 million spent in 2021.
The profit before tax stood at N9.86 billion in 2022, up from N1.88 billion in 2021.
Income tax of N3.87 billion was paid in 2022 against N1.19 billion paid in 2021.
Thus, the profit for the period rose to N5.99 billion from N3.41 billion in 2021.
Basic earnings per share for profit attributable to equity holders rose to N1.04 in 2022 from N0.59
Balance sheet
Unilever's total assets rose to N122.69 billion as at December 31, 2022 from N108.29 billion as at December 31, 2021.
Cash and bank balances make up more than half of the company's total assets, rising to N68.18 billion in 2022 from N55.70 billion in 2021.
Trade and other receivables rose to N18.14 billion in 2022 from N14.99 billion in 2021.
Total liabilities increased to N53.50 billion in 2022 from N42.53 billion in 2021.
The major component on the company's liabilities in trade and other payables that jumped to N47.72 billion in 2022 from N39.74 billion in 2021.
The total equity rose to N69.19 billion in 2022 from N65.76 billion in 2021.
Share premium represents 82.1 per cent or N56.81 billion of the total equity.
Cash flow
Net cash flow generated from operating activities dipped to N12.46 billion in 2022 from N20.09 billion in 2021.
Net cash flow of N734.53 million was generated from investing activities in 2022 against N927.92 million used in 2021.
Net cash used in financing activities rose to N713.90 million in 2022 from N363.08 million.
Subsequent to the disposal of the Tea business in October 2021, Unilever entered into a Transitional Service Agreement ("the Agreement") with the new owner, Unilever Tea MSO Nigeria Limited. The Agreement will be in place for a period of 15 months, during which time Unilever would provide production and sales support to Unilever Tea MSO Nigeria Limited in exchange for a fee.
Following the release of the financial statement on Tuesday, the equity price of Unilever gained 9.91 per cent to close at N12.2 per share on the Nigerian Exchange.
At the time of writing this report, it has gained another 6.56% today, trading at N13.00 per share.
About the company
Unilever Nigeria Plc. was established in 1923 as a soap manufacturing company – West Africa Soap Company– by Lord Leverhulme.
It later became known as Lever Brothers Nigeria Plc. Today, it is the longest serving manufacturing organization in Nigeria.
After a series of mergers and acquisitions, the Company diversified into manufacturing and marketing of foods, home care, beauty and personal care products.
These mergers and acquisitions resulted in the absorption of Lipton Nigeria Limited in 1985, Cheesebrough Industries Limited in 1988 and Unilever Nigeria Limited in 1996.
The Company changed its name to Unilever Nigeria Plc. in 2001 in line with the global strategic direction of the business
Unilever Nigeria Plc. is a member of the Unilever Group, one of the world's leading consumer goods companies.
The Company was quoted on the Nigerian Stock Exchange in 1973 and is a truly multi-local, multinational organization with international and local brands in her portfolio.
The international brands include Close-Up, Pepsodent, LUX, Lifebuoy, Rexona and Vaseline in the Personal Care division of the business; Knorr in the Foods division; and OMO and Sunlight in the Home Care division. Other Regional and local jewels include Pears and Royco.
Unilever has 5,745,005,417 outstanding ordinary shares, and a market capitalization of N70.08 billion. It's share price is N15.50.
According to data on its 2021 financial statements, Unilever Overseas Holdings B.V Holland holds 3.32 billion shares (57.81%) of UNILEVER, Unilever Overseas Holdings BV holds 1.04 billion shares (18.16%), Stanbic Nominees Nigeria Ltd holds 287.57 million units of shares (5.01%).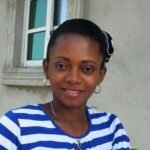 Ifunanya Ikueze is an Engineer, Safety Professional, Writer, Investor, Entrepreneur and Educator.