Unilever Nigeria Plc (NGX: UNILEVER) has posted a 166.75% growth in Profit for the half year period ended 30th June, 2022.
The unaudited interim financial statements for the six months ended 30 June 2022 were release on the NGX Exchange Limited.
A glimpse of the Profit/Loss statement shows that the company profit for the H1 period stood at N1.90bn from a revenue of N43.80bn. A closer look however shows a slump in profit for the 3 months period from April to June (Q2).
Read also; List of Dividends announced in 2022, qualification and payment dates
While the company's overall H1 profit is N1.90bn from a N43.80bn revenue, its Q2 profit was only N110.36mn from N23.24bn revenue. This is a 90% slump in profit from Q2 2021, wherein the company reported a profit of N1.20bn from a revenue of N16.33bn.
The Q2 slump in profit is attributable to the reduced finance income (from N463.87mn in Q2 2021 to N172.44mn in Q2 2022) and increased finance cost (from N11.09mn in Q2 2021 to N507.46mn in Q2 2022). The company also recorded a tax credit of N353.26mn in Q2 2021, whereas it paid a tax of N517.90mn in Q2 2022.
Analysis of the Financial Statements
Income Statement:
Revenue: N43.80 Billion, compared to N32.42 Billion in H1 2022 (35.12% YoY Growth). The Food Products segment of the company accounted for N19.87bn of the revenue while the Home & Personal Care product segment accounted for N23.93bn. By geographical location, Unilever made N43.09bn of its revenue in Nigeria, and N706.87mn from outside Nigeria.
Gross Profit: N14.20 Billion, compared to N8.21 Billion in H1 2021 (72.83% YoY Growth). The company was able to manage its cost of sales well with the increased revenue. N29.60bn was spent in H1 2022, while N24.20bn was spent in H1 2021. UNILEVER achieved a Gross Profit Margin of 32.37% for the period in review (H1 2021: 25.32%).
Selling and Distribution costs: N2.28 Billion, compared to N1.47 Billion in H1 2021 (54.68% YoY Increase).
Marketing and Administrative Expenses: N8.88 Billion, compared to N6.71 Billion in H1 2021 (32.34% YoY Increase). The bulk of the expenditure went to Overhead (N4.75 billion), while the rest went to brand and marketing (N2.97bn) and service fees (N1.15bn).
Finance Income & Cost: UNILEVER earned N456.50bn as interest on call deposits and bank accounts, while it spent N628.60bn paying interest on third party bank loans, exchange difference on bank accounts and employee benefit charge.
Profit Before Tax: N2.97 Billion, compared to  NN434.12mn Billion in H1 2021 (586.17% YoY Growth);
Profit After Tax: N1.90 Billion, compared to N714.78 million in H1 2021 (166.75% YoY Growth).
Earnings Per Share: 33kobo (12kobo in H1 2021).
Balance Sheet:
Total Assets: N118.99 Billion, compared to N108.280 Billion as at 31st December 2021 (9.89% Growth). Of these assets, N21.75bn is on property, plant and equipment under non-current assets, while N63.39bn is current asset being cash and ban balances. The company's inventory was relatively unchanged since 31 Dec. 2022, standing at the same N14 billion, while its trade and other receivables went up from N14.99bn to N18.99bn.
Total Liabilities: N54.20 Billion, compared to N45.54 Billion as at 31st December 2021 (19.06% Increase). UNILEVER holds no loans, whether current or noncurrent, but its trade and other payables accounts for N50.60bn of its total liabilities. The trade and other payables had increased by 27.36% from N39.73bn as at 31 Dec. 2021, technically accounting for the increase in liabilities while funding the increase in the company's assets. Of the N50.60bn, dividend payable accounts for N8.96bn, payments to banks for foreign financial arrangements to carter for foreign vendors in view of the challenges being experienced with sourcing forex amounts to N10.37bn, while actual trade payables account for N13.50bn.
Shareholders' Fund: stood at N64.79 Billion, an 1.47% declined from N65.76 Billion as at 31st December 2021. N56.81bn of this amount is share premium, and N5.11bn is from retained earnings.
Retained earnings: stood at N5.11 billion, an 15.90% decline from N6.07 billion as at 31st December 2021.
Cashflow:
Operating activities: N8.27 billion was generated from operating activities, against N7.04 billion generated in H1 2021.
Investing activities: N182.33 million was used for investing activities, against N22.74 million generated in H1 2021.
Financing activities: N397.16 million was used for financing activities for dividend and interest payment. No amount was used in the same period of 2021
Cash and cash equivalents at the end of the period was N63.39 billion (H1 2021: N44.17 billion).
There was no corporate action announcement following the release of the financial statements.
About the company
Unilever Nigeria Plc. was established in 1923 as a soap manufacturing company – West Africa Soap Company– by Lord Leverhulme.
It later became known as Lever Brothers Nigeria Plc. Today, it is the longest serving manufacturing organization in Nigeria.
After a series of mergers and acquisitions, the Company diversified into manufacturing and marketing of foods, home care, beauty and personal care products.
These mergers and acquisitions resulted in the absorption of Lipton Nigeria Limited in 1985, Cheesebrough Industries Limited in 1988 and Unilever Nigeria Limited in 1996.
The Company changed its name to Unilever Nigeria Plc. in 2001 in line with the global strategic direction of the business
Unilever Nigeria Plc. is a member of the Unilever Group, one of the world's leading consumer goods companies.
The Company was quoted on the Nigerian Stock Exchange in 1973 and is a truly multi-local, multinational organization with international and local brands in her portfolio.
The international brands include Close-Up, Pepsodent, LUX, Lifebuoy, Rexona and Vaseline in the Personal Care
division of the business; Knorr in the Foods division; and OMO and Sunlight in the Home Care division. Other Regional and local jewels include Pears and Royco.
Unilever has 5,745,005,417 outstanding ordinary shares, and a market capitalization of N70.08 billion. It's share price is N15.50.
According to data on its 2021 financial statements, Unilever Overseas Holdings B.V Holland holds 3.32 billion shares (57.81%) of UNILEVER, Unilever Overseas Holdings BV holds 1.04 billion shares (18.16%), Stanbic Nominees Nigeria Ltd holds 287.57 million units of shares (5.01%).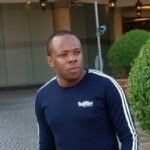 Nnamdi Maduakor is a Writer, Investor and Entrepreneur