(Greenwich Merchant Bank): At the end of trading activities today, the NGX-ASI declined marginally by 0.09% to close at 52,612.55 points. The dip in GEREGU 4.04%), NB (9.90%), CHAMPION (8.00%) and NGXGROUP (5.93%) were the primary contributors to the diminution in value. Hence, Year-to-Date, it has gained by 2.66%.
Market activity was bullish as the volume and value traded surged by 28.82% and 197.49% respectively. Consequently, 170million units were traded with a N4.55 billion turnover. Also, GEREGU was the highest traded equity for the day in terms of volume and value at 23.84 million units and N3.19billion.
Moreso, market sentiment was positive as Nineteen (19) stocks gained, while Fourteen (14) laggers recorded a market breadth of 1.35x.
Performance across the sector was positive as gains were recorded in the Insurance (0.22%), Oil & Gas (0.03%), Banking sector (0.12%) and Consumer Goods sector (0.12%) while the Industrial sector (0.00%) closed same.
MPC MEETING OF JANUARY 2023:
At the end of its first Monetary Policy Committee (MPC) meeting in 2023, the committee members voted to increase the benchmark interest rate (MPR) by 100bps to 17.5% from 16.5%. Also, the other policy parameters were retained at current levels, i.e., Asymmetric corridor around MPR at +100bps/-700bps, Cash Reserve Requirement (CRR) at 32.5% and Liquidity Rtaio at 30%.

Fixed Income Market
Activities at the fixed income market was generally quiet as only few instruments were traded across board.
Hence, at the NT-Bills market, average yield closed same as yesterday at 3.79%. Also, the Bond market recorded the same quiet sentiment as average yield closed 13.84%.
At the money market, system's liquidity increased by 1,137% from N71.638bn to close at N886.10bn. Consequently, the Open Buy Back (OBB) declined by 84bps to 9.83% from 10.67%. Also, the Overnight rate (OVN) declined by 100bps to 10.17%.
The Naira exchange rate at the Investors' and Exporters' Window (I&EW) depreciated by 37bps to N462.00/USD from NGN461.63/USD.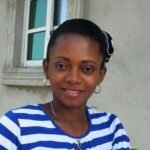 Ifunanya Ikueze is an Engineer, Safety Professional, Writer, Investor, Entrepreneur and Educator.