The Ukrainian government has banned Ukrainian officials from leaving the country until the end of the war, except on official business.
The ban which has now come into force was announced last week by President Volodymyr Zelenskyy.
"Officials will no longer be able to travel abroad for vacation or for any other non-governmental purpose," Zelenskyy said.
The Ukrainian president said he had signed a decree which applied to "all those who are supposed to work for the state and in the state."
The ban comes as several Ukrainian officials are being investigated in two major corruption probes including Defense Minister Oleksii Reznikov, who is accused of having bought military rations at inflated prices.
Several officials, including Deputy Defense Minister Vyacheslav Shapovalov announced their resignations on Tuesday.
Also, several Ukrainian officials were accused of vacationing abroad despite the ongoing war with Russia, including Ukraine's deputy prosecutor Oleksiy Symonenko who had gone on holiday to Marbella, a popular Spanish resort.
Symonenko was among officials who resigned last week in Ukraine's biggest political shakeup following a series of corruption allegations.
Symonenko faces accusations of blocking corruption cases. and reportedly helped dismiss a bribery case against Zelensky's deputy chief of staff, Oleh Tatarov. Symonenko signed an order to transfer the case from the independent National Anti-Corruption Bureau of Ukraine to the presidentially controlled Security Service of Ukraine.
Ukrainian lawmaker Iryna Gerashchenko denounced the ban, calling it a "populist decision." She noted that around 15,000 local deputies were women and some worked as volunteers.
"At first, the authorities called on everyone who could to leave for the winter with their children, now they are not allowed to leave," she said on Facebook.
"The authorities continue to take thoughtless steps that have nothing to do with the fight against abuses."
Also, several top officials were dismissed last week Tuesday, including:
Deputy Prosecutor General Oleskiy Symonenko
Deputy Minister for Development of Communities and Territories Ivan Lukerya
Deputy Minister for Development of Communities and Territories Vyacheslav Negoda
Deputy Minister for Social Policy Vitaliy Muzychenko
And the regional governors of Dnipropetrovsk, Zaporizhzhia, Kyiv, Sumy and Kherson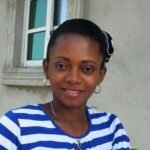 Ifunanya Ikueze is an Engineer, Safety Professional, Writer, Investor, Entrepreneur and Educator.