Two Nigerians were shot dead in Johannesburg, South Africa at the weekend amid resurgent xenophobic attacks on foreigners in the country, ICIR reported on Monday.
One of the victims identified as Dashu was gunned down at Midrand Hyper in Johannesburg on Saturday, according to the report. However, the details of the incident were still unclear.
Dashu was a popular trader around the Boulders Mall area in Johannesburg is married with two children.
Also, the other deceased whose identity was not disclosed was shot several times in a suburb of Johannesburg the same day by assailants  who  reportedly called him by name to confirm his identity, according to ICIR.
South African citizens under the auspices of an anti-migrant group named "Operation Dudula" to force out immigrants who they claim are taking their jobs, driving up crimes and adding a strain on public services.
In the World Report 2023, Human Rights Watch noted that these vigilante groups conduct door-to-door searches for undocumented foreign nationals, whom they blame for South Africa's high crime and unemployment rates.
"In April, an anti-migrant mob killed a 43-year-old Zimbabwean national in Diepsloot, Johannesburg: in June, another mob set fire to the Yeoville market in Johannesburg, where mostly migrant shopkeepers rented stalls; and in September, a group of South Africans burned the homes of two migrant men in Plettenberg Bay, Western Cape," the report noted.
In a memo dated 24th August, the Nigerian High Commission in Pretoria alerted Nigerians in South Africa to be vigilant and be cautious of their activities, in view of a planned attack on foreign citizens.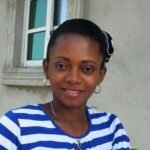 Ifunanya Ikueze is an Engineer, Safety Professional, Writer, Investor, Entrepreneur and Educator.