Moscow was startled by an unusual drone attack Tuesday, which caused minor damage to some structures and forcing the evacuation of others, as Russia continued its relentless bombardment of Kyiv, capital of Ukraine with its third attack on the city in 24 hours.
This comes as Ukraine prepares for an expected counter-offensive, rumoured to begin in the spring.
The Russian defense ministry called the attack its capital a "terrorist attack" by the "Kyiv regime."
According to the ministry five drones were shot down and the systems of three others were jammed, causing them to veer off course.
Although Moscow Mayor Sergei Sobyanin, said the attack caused "insignificant damage" to several building, it brought the war to civilians at home in Russia's capital for the first time.
Sobyanin said Two people received medical attention for unspecified injuries but did not need hospitalization. Residents of two high-rise buildings damaged in the attack were evacuated, he added.
Andrei Vorobyov, governor of the wider Moscow region, said some of the drones were "shot down on the approach to Moscow."
Ukraine made no direct comment on the attack, which would be one of its deepest and most daring strikes into Russia since the Kremlin launched its full-scale invasion of Ukraine more than 15 months ago.
In Ukraine, one person have been reported killed in the third night of Russian attacks on its capital, Kyiv.
Officials say falling debris caused the blazes in buildings, as Ukraine's air defences intercepted more than 20 drones.
"Two upper floors are destroyed, and there may be people under the rubble," the administration said in a statement.
Two private buildings were ablaze and several cars damaged in the Darnytskyi district – just across the Dnipro river.
Kyiv Mayor Vitaliy Klitschko described the latest attack as "massive", urging residents "not to leave shelters"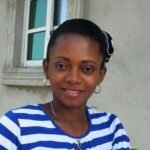 Ifunanya Ikueze is an Engineer, Safety Professional, Writer, Investor, Entrepreneur and Educator.