Following the statement by President Bola Tinubu on Monday in his inauguration speech that "subsidy is gone," many petrol stations across the country shutdown operations, while others hiked their prices.
The shutdowns resulted in log stretch of queues at the stations that continued selling fuel. Many retail stations in many cities including Lagos and Abuja hiked the prices of the product, taking motorists and other Nigerians by surprise.
Tinubu during his inaugural speech at the Eagle Square, had said  that there was no more provision for fuel subsidy, arguing that it could no longer be justified.
He posited that he would rather re-channel the funds into better investment in public infrastructure, education, healthcare and jobs that will materially improve the lives of millions. "The fuel subsidy is gone," Tinubu declared.
During his campaign, Tinubu had vowed that if he emerged victorious, his administration would remove petrol subsidy to free up funds to stimulate the economy.
Following the comments by President Tinubu on Monday, queues started springing up across petrol stations in the country, while many of the stations that were selling petrol suddenly shutdown leaving customers stranded.
Vanguard reported that some fuel stations seized the opportunity to jerk up the price from N184 per litre to as high as N250 per litre.
It also report that visits by its correspondents to areas such as ,Ikeja, Agege, Ojodu, Egbeda, Airport Road, Iyana-Ipaja, Obalende, among others, showed long queues, resulting in traffic jams.
Few hours later, transport operators that were on the road for business hiked the fares between 50 and 100 per cent over fear of impending scarcity.
The Buhari Administration had in January 2022 proposed an 18 months extension to National Assembly for the implementation of the Petroleum Industry Act (PIA) which stipulates the removal of subsidy, thus setting the June 2023 as the last month of subsidy payment.
In The 2023 budget, subsidy was provided for up to June 2023.
Nigeria's controversial petrol subsidy policy which has gulped trillions of naira in recent years, is expected to consume N3.6 trillion in the first half of this year.
The organized labour has consistently opposed the removal of subsidy without local refining of products.
The Dangote refinery commissioned earlier in the month by former President Buhari, is expected to begin production in July, and will ensure reliable supply of products.
The impact of the Dangote refinery on prices is unclear, though experts say the price will not markedly reduce.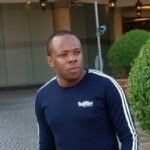 Nnamdi Maduakor is a Writer, Investor and Entrepreneur