The 46th President of the U.S Joe Biden, signed 15 executive orders during his first hours in office with one being a move to reinstate the U.S to the Paris climate agreement, as his administration rolls out series of executive orders aimed at tackling the climate crisis and rolling back policies put in place by Trump's administration.
With the executive order signed on Wednesday in the White House, the U.S will rejoin the international effort to curb climate change, following a 30-day notice period.
Read: Trump's last day in office: His farewell and pardons
The world's second-largest emitter of greenhouse gases with approximately 5.41 billion metric tons in 2018, was withdrawn from the Paris deal under Donald Trump. China is the world's largest emitter with approximately 10.06 billion metric tons of greenhouse gas emissions in 2018.
Biden also halted the U.S. withdrawal from the World Health Organization (WHO) on Wednesday via executive order. Donald Trump had last year cut funding to WHO and triggered the process for the U.S to leave the organization saying that it was virtually controlled by China and that the funds the US gives to the organization will be directed to other worldwide deserving and urging global public health needs.
Rejoining the Paris Climate Accord means that the U.S will have to follow the rules once again.
Biden is expected to convene an international climate summit in the spring to help accelerate emissions cuts and will probably submit a new U.S emissions reduction goal to help it reach net zero emissions by 2050.
Read: Alibaba's Jack Ma makes first public appearance since Ant's cancelled IPO
Other climate actions
During his inauguration speech, Biden said America needed to respond to a "climate in crisis". Trump administration had in 2017 scrubbed all mention of climate from the White House Website, however, a new list of priorities now puts climate crisis second behind the Covid-19 Pandemic.
Gina McCarthy, Biden's top climate adviser, said Biden will in all reverse "more than 100" climate-related policies enacted by Trump.
Biden is set to block the contested Keystone XL pipeline project, that would bring huge quantities of oil from Canada to the US to be refined, and halt oil and gas drilling at Bears Ears and Grand Staircase-Escalante, two vast national monuments in Utah, and the Arctic national wildlife refuge wilderness.
There will also be e review of the Trump administration's decision to shrink the protected areas of Bears Ears and Grand Staircase-Escalante.
"I think the United States needs to recognise that the world is very different than it was four years ago and enter in, in partnership and humility, not coming back in telling everybody what they should be doing, because the world's gone on," said Jennifer Morgan, executive director of Greenpeace International.
Countries are struggling to meet commitments, made in Paris in 2015, to limit the global temperature increase to 1.5C above the pre-industrial era, with 2020 setting another record for extreme heat.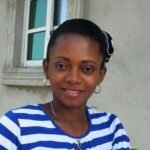 Ifunanya Ikueze is an Engineer, Safety Professional, Writer, Investor, Entrepreneur and Educator.