Chinese billionaire businessman Jack Ma has resurfaced for the first time in public since the planned $37 billion initial public offering on Ant's Group was halted almost three months ago.
The 56-year old Chinese tech entrepreneur and co-founder of ecommerce group Alibaba dropped out of public view after criticizing China's financial regulatory system and state-owned banks at a conference in Shanghai in late October, prompting speculation over his whereabouts.
Jack Ma on Wednesday appeared in a 50-second clip released by the Global Times, a Chinese government-owned  English-language newspaper during an annual event he hosts to recognize rural educators.
Read: Trump's last day in office: His farewell and pardons
In the video call, Ma, who used to be an English teacher, spoke to 100 rural teachers across China as a part of his Jack Ma Rural Teachers Award ceremony, which recognizes outstanding teachers in impoverished and remote areas.
"Recently, my colleagues and I have been studying and thinking. We made a firmer resolution to devote ourselves to education philanthropy," Ma said in the video. "Working hard for rural revitalization and common prosperity is the responsibility for our generation of businessmen."
#Alibaba founder Jack Ma Yun @JackMa, the English teacher turned entrepreneur, met with 100 rural teachers from across the country via video link on Wednesday. "We'll meet again after the [COVID-19] epidemic is over," he said to them: report pic.twitter.com/oj2JQqZGnI

— Global Times (@globaltimesnews) January 20, 2021
The co-founder of Alibaba and Ant didn't mention his recent run-ins with Beijing during his address, which was first reported in a local blog. Ant confirmed the authenticity of the video in an email.
Alibaba's Hong Kong-traded shares rose 8.7 per cent after the video emerged.
Read: Samsung heir Lee Jae-yong jailed over corruption scandal
Questions began swirling about Ma's whereabouts after he failed to appear on the finale of the African talent show he created which he had been set to judge. Yahoo Finance reported on January 4 that Ma hadn't been seen publicly in more than two months.
China has been cracking down on the tech mogul's business empire in recent months.
On 24 December, Chinese regulators launched an antitrust investigation into Alibaba, the country's biggest e-commerce company, sometimes referred to as "the Amazon of China." On December 26, China's central bank issued a rare public rebuke of Ant Group.
China had in November introduced regulations that halted what would have been a massive initial public offering for Ant Group, Ma's fintech company.
Until recently, Ma was China's richest man, with a fortune of more than $60 billion. Following his speech in October, Ma has lost billions as China has tightened the rules for the fintech industry. Ma is now worth $52.9 billion, making him the fourth-richest person in China, according to the Bloomberg Billionaires Index.
Over recent years, other Chinese billionaires caught up in high-profile disputes with the government have also disappeared for periods of time or sought to shift attention to their charity work.
Ren Zhiqiang, a retired real-estate tycoon, fell off the radar in March after accusing the Communist Party of mishandling the coronavirus pandemic, The New York Times reported. Beijing later sentenced Ren, 69, to 18 years in prison.
Meng Hongwei, the former head of Interpol, disappeared in September 2018 during a trip to China from France, the BBC reported. Last January, China sentenced him to 13 1/2 years in prison on bribery charges.
In December 2015, Fosun Group founder Guo Guangchang briefly went missing, reportedly in connection with a corruption investigation focused on a former Shanghai vice-mayor.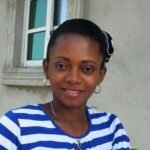 Ifunanya Ikueze is an Engineer, Safety Professional, Writer, Investor, Entrepreneur and Educator.