Former President Donald Trump will be allowed to return to Facebook and Instagram after being banned for more than two years following Jan. 6, 2021 riot at the US Capitol.
The decision was disclosed by Nick Clegg, president of global affairs at Facebook's parent company Meta, in a statement  on Wednesday, saying the "public should be able to hear what their politicians are saying."
The "serious risk to public safety" that led Meta to suspend Trump in January 2021 "has sufficiently receded," Clegg wrote in a blog post.
"In the event that Mr. Trump posts further violating content, the content will be removed and he will be suspended for between one month and two years, depending on the severity of the violation," he wrote.
"The public should be able to hear what their politicians are saying – the good, the bad and the ugly – so that they can make informed choices at the ballot box. But that does not mean there are no limits to what people can say on our platform," Clegg said
In his reaction, Trump in a statement on Truth social, said "Bllions of Dollars in value since 'deplatforming' your favorite President, me, has just announced that they are reinstating my account. Such a thing should never again happen to a sitting President, or anybody else who is not deserving of retribution!"
In 2022, Facebook announced declines in revenue and users for the first time.
Trump who was also banned on Twitter was was reinstated on the platform in November under the ownership of billionaire Elon Musk.
Whether or how Trump will return to posting on Facebook is unclear. He has not resumed posting on Twitter and has an agreement with Truth Social to post there first.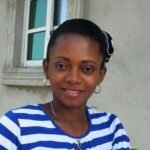 Ifunanya Ikueze is an Engineer, Safety Professional, Writer, Investor, Entrepreneur and Educator.