Nigeria's total foreign trade declined by 17.94% in Q1 2020 compared to the value recorded in Q4 2019, but increased marginally by 0.80% year on year. This is according to Foreign Trade in Goods Statistics for Q1 2020 released earlier on Tuesday by the National Bureau of Statistics.
The value of total imports decreased by 21.08% in Q1 2020, compared to the value recorded in Q4 2019, but was 13.99% higher when compared with Q1 2019. On the other hand, the total export value decreased by 14.42% in Q1 2020 compared to the value recorded in Q4 2019, and 9.98% compared to Q1 2019.
For the second consecutive quarter, Nigeria has endured a negative trade balance, having gone from Q1 2017 to Q3 2019 without recording a negative trade balance.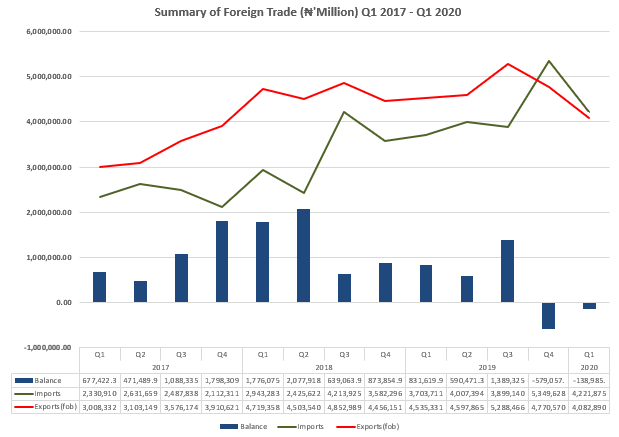 Fig 1: Q1 2017 – Q1 2020 Foreign Trade summary
The total trade for Q1 2020 was N8.30trn, with export accounting for N4.08trn and import standing at N4.22trn. The trade deficit was N138.99bn. Of the total trade figures, crude oil exports accounted for 35.46%, while manufactured goods contributed 37.40%. The manufactured goods in this case are mostly re-exportations, like vessels and platforms going to be scrapped. Agriculture contributed only 4.67% to the overall trade figure.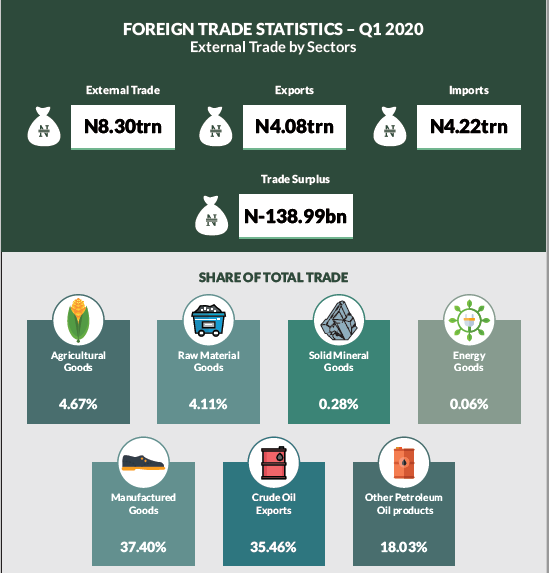 Fig 2: External trade by sectors
Although the value of Agricultural goods export grew 85.36% in Q1 2020 compared to Q4 2019, and 46.76% compared to Q1 2019, the overall trade statistics still paint a picture of a country heavily dependent on Petroleum resources.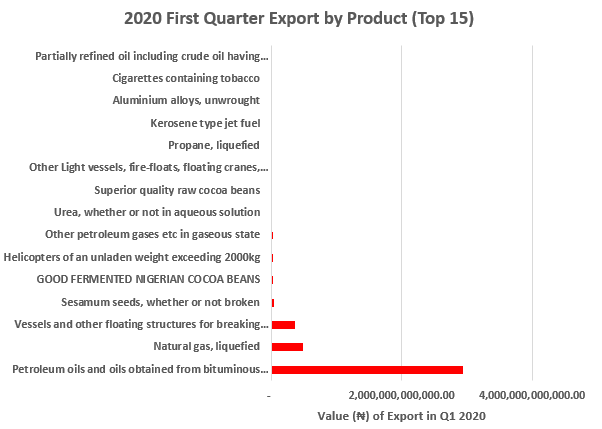 Fig 3: Q1 2020 Export by Product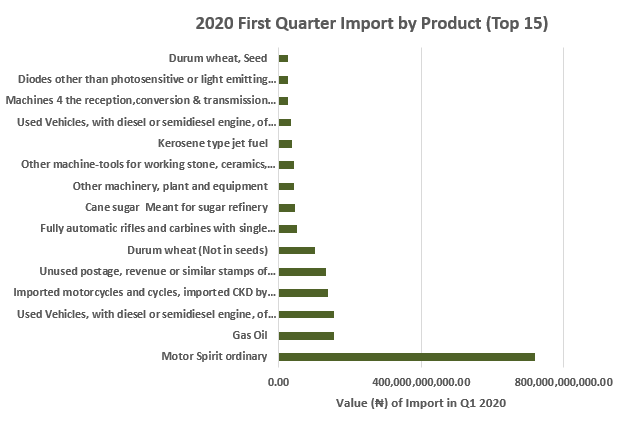 Fig 4: Q1 2020 Import by Product
An analysis of the data shows that petroleum and natural gas accounted for 83.88% of all exports, while refined petroleum products; motor spirit and gas oil accounted for 20.70% of all imports. Therefore, one can conclude that the country is still in the business of exporting crude, and then importing refined crude oil products, despite all the noise about tackling this unreasonable phenomenon by successive governments.
The top export destination for Nigeria's major export for the quarter in review; crude oil was India, while China that is not on the top 10 export destination of the country was the top country in terms of origin of imports.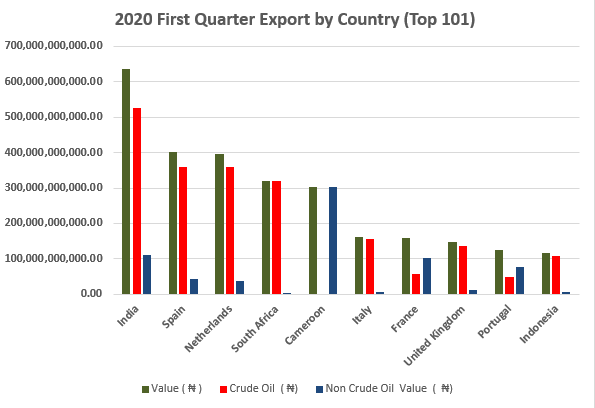 Fig 5: Top export destinations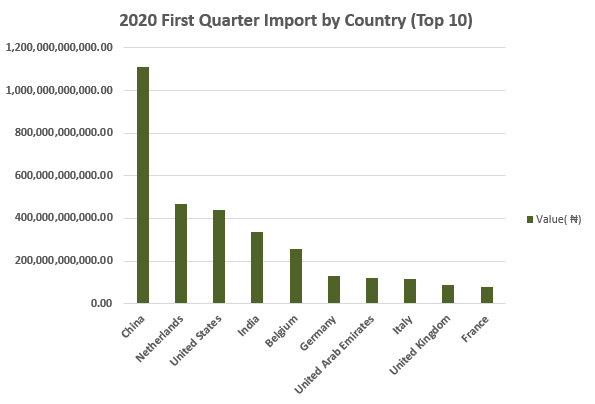 Fig 6: Top origin of imports
Maritime was the mode of transport for 98.95% of total exports, with air transport accommodating 1.04%. The export through road was negligible, which would not be a surprise to anyone given that the nation's land borders has been closed off to trade for sometime now.
89.15% of all imports came in by sea, while 10.18% came in through the air corridor, and again road freight was negligible.
The nightmare of both importers and exporters alike, known by both parties as Apapa Port can be well understood by just looking at the trade volumes the port has to endure; for both export and import.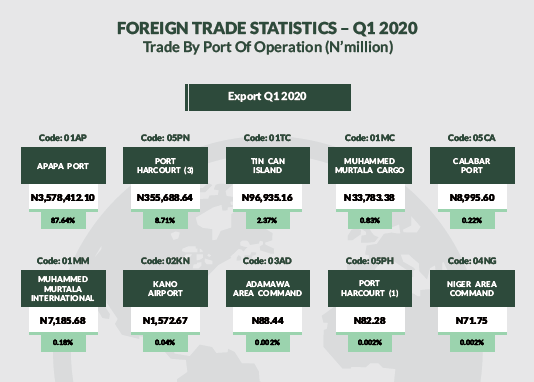 Fig 7: Trade by port of operation – Export
Fig 8: Trade by Port of Operation – Imports
From one product occupying the top two position in exports and imports by value, to one port bearing the bulk of the export and imports as well, one do not need to look further afield to see exactly what the problem is with Nigeria and her economy.
Written by;
Nnamdi M.