Sri Lanka Prime Ranil Wickremesinghe on Tuesday declared that the country was "bankrupt."
The country's energy minster Kanchana Wijesekera says that fuel supplies have run out and that it is currently in "difficult" talks with the International Monetary Fund (IMF) about bailout.
Those not working in essential services have been told by the government to work from home in order to conserve fuel and schools have been shut.
Sri Lanka has been amassing debt from China and defaulted on its debts for the first time in May. Its foreign currency reserves have run out since then.
Sri Lanka's economy started to slide in 2020 and the government blamed Covid-19 pandemic. However, some experts blamed the nations economic woes on the government's mismanagement.
Wickremesinghe said Sri Lanka was also in discussions with India, Japan, and China about forming an aid consortium that could intervene in the economic crisis.
"We are now participating in the negotiations as a bankrupt country. Therefore, we have to face a more difficult and complicated situation than previous negotiations," Wickremesinghe said in parliament.
"Due to the state of bankruptcy our country is in, we have to submit a plan on our debt sustainability to (the IMF) separately," he added. "Only when they are satisfied with that plan can we reach an agreement at the staff level. This is not a straightforward process."
"This will be a difficult and bitter journey," Wickremesinghe said. "But we can get relief at the end of this journey. Progress can be made."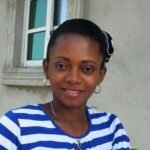 Ifunanya Ikueze is an Engineer, Safety Professional, Writer, Investor, Entrepreneur and Educator.