Liz Truss has won the Conservative Party leadership and will be the new occupant of Number Ten, after defeating Rishi Sunak in the Tory leadership contest
She will set out her plans later this week, probably Thursday. She will have around 48 hours from entering Downing Street to telling the country what she plans to do to help with the soaring cost of energy, according to the BBC.
Tomorrow she will become prime minister when she visits the Queen in Balmoral for an invitation to form her UK government.
Truss, Britain's foreign secretary, won the support of her party's grass roots with promises of tax cuts.
Challenger Rishi Sunak — though the preferred choice among Conservative members of Parliament — had a tough time convincing his party's voters that tackling inflation should come before tax cuts.
Because this was not a general election, most of Britain was sitting on the sidelines while a "selectorate" of 150,000 to 200,000 dues-paying Conservative Party members.
This is about 0.3 percent of the population.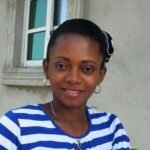 Ifunanya Ikueze is an Engineer, Safety Professional, Writer, Investor, Entrepreneur and Educator.