South African president, Cyril Ramaphosa on Tuesday said that six African leaders plan to travel to Russia and Ukraine "as soon as is possible" to help broker peace between the two waring nations.
This comes a day after Ramaphosa said South Africa had been under "extraordinary pressure" to pick sides in the conflict, following accusations from the United States that Pretoria supplied weapons to Moscow. South Africa had maintained its neutrality in the war.
Ramaphosa said he had held "separate telephone calls" with Putin and Zelensky over the weekend, where he presented an initiative drawn up by Zambia, Senegal, the Republic of Congo, Uganda, Egypt and South Africa.
He said both Russian President Vladimir Putin and Ukrainian President Volodymyr Zelensky have "agreed to receive the mission and the African heads of state, in both Moscow and Kyiv."
"I agreed with both President Putin and President Zelensky to commence with preparations for engagements with the African heads of state," Ramaphosa said.
"We're hoping we will have intensive discussions," he said, speaking at a press conference in Cape Town during a state visit by Singapore Prime Minister Lee Hsien Loong.
Ramophosa, who did not provide a specific timeline for the visit also said that UN Secretary-General Antonio Guterres and the African Union (AU) have been briefed on the initiative and welcomed it.
Last week Guterres told a Spanish newspaper that peace negotiations were "not possible at this moment" with both sides "convinced that they can win."
The commander of South Africa's ground forces was in Moscow to discuss military cooperation on Monday, in the latest of a series of incidents that critics cite as evidence of a tilt towards the Kremlin.
"We do not accept that our non-aligned position favours Russia above other countries. Nor do we accept that it should imperil our relations with other countries," Ramaphosa said in a weekly presidential newsletter following the accusation by the US.
In another development, a Chinese special envoy was expected to arrive in Kyiv for a two-day visit on Tuesday to promote Beijing-led peace negotiations.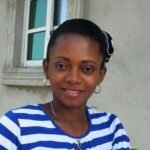 Ifunanya Ikueze is an Engineer, Safety Professional, Writer, Investor, Entrepreneur and Educator.