HH Capital Limited, a company founded by Tony Elumelu has acquired 700 million shares of United Bank for Africa Plc (NGX: UBA).
According to a notification of Directors dealings posted on the Nigeria Exchange Limited (NGX), HH Capital Limited acquired the shares on May 9 on the floor of the NGX at a price of N8.00 per share.
Also read; List of Dividends announced in 2023, qualification and payment dates
Tony Elumelu is the chairman of United Bank for Africa Plc. As at 31 December, 2022, he owned 194.66mn shares of UBA directly and 2.18bn indirectly.
Of his indirect holdings, he holds 140.84mn through HH Capital Limited, 1.81bn through Heirs Holdings Limited and 231.06mn through Heirs Alliance Limited.
With the new acquisitions, Tony Elumelu directly and indirectly owns 2.38bn shares of UBA, representing 6.96% of UBA's 34.199bn outstanding ordinary shares of the banking group.
For the 2022 financial year ended 31 December, 2023, UBA reported a profit after tax of N170.27bn and declared a final dividend of N0.90 per ordinary share.
The final dividend brought the total dividend for the financial year to N1.10, as the company paid an interim dividend of N0.20 in September 2022.
Other Directors of United Bank for Africa Plc also varying quantities of the Bank's shares.
Ugochukwu Nwaghodoh, an Executive Director of UBA on May 15, acquired 2.38mn shares of the bank at an average price of N8.40.
On May 12, he also acquired 2 million shares in 4 trenches on the floor of the NGX in Lagos at an average price of N8.20.
Muyiwa Akinyemi, the Deputy Managing Director acquired 2 million shares on May 4, at a unit price of N7.90.
About the company
United Bank for Africa Plc. (the 'Bank'; UBA) is a Nigerian registered company incorporated on 23 February 1961 to take over the business of British and French Bank Limited (BFB).
UBA listed its shares on the Nigerian Stock Exchange (NSE) in 1970 and became the first Nigerian bank to subsequently undertake an Initial Public Offering (IPO). The Bank's registered address is at 57 Marina, Lagos, Nigeria.
The Bank and its subsidiaries are primarily involved in corporate, commercial and retail banking, trade services, cash management, treasury
and custodial services.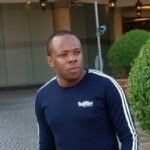 Nnamdi Maduakor is a Writer, Investor and Entrepreneur