Seplat Energy Plc (NGX: SEPLAT) has announced an interim dividend of US3 cents (United States Three Cents) per ordinary share of N0.50k each.
The interim dividend which is subject to appropriate withholding tax with the exchange rate set as below;
1 USD = 465.04 NGN
1 USD = 0.8017 GBP
In a publication on Wednesday, the company stated that the exchange rate for the Naira or Pound Sterling amounts payable was determined by reference to the exchange rates applicable to the US dollar available on May 17, 2023.
Also read; List of Dividends announced in 2023, qualification and payment dates
The qualification date for the interim dividend has been set as the close of business on 18th May 2023 on the Nigerian Exchange Limited.
On or around 16th June 2023, the interim dividend will be paid electronically to shareholders whose names appear on the Register of Members as of 18th May 2023, and who have completed the e-dividend registration and mandated the Registrar to pay their interim dividend directly into their Bank accounts.
Shareholders who are yet to complete the e-dividend registration are advised to download the Registrar's E-Dividend Mandate Activation Form, complete and submit to the Registrar or their respective Banks. Holders of shares through depositary interests on the London Stock Exchange are to provide their account details to the Company's UK depositary, Computershare.
Shareholders with dividend warrants and share certificates that have remained unclaimed or are yet to be presented for payment or returned for validation are advised to complete the e-dividend registration or contact the Registrar.
Seplat reported a profit of N26.42bn for the first quarter period ended 31st March, 2023. The reported profit was an improvement on the N19.90bn posted in the first quarter of 2022.
For the first quarter ended 31 March 2022, Seplat announced and paid an interim dividend of US2.5 Cents (United States Two Point Five Cents).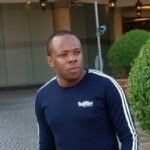 Nnamdi Maduakor is a Writer, Investor and Entrepreneur