Seplat Energy Plc (NGX: SEPLAT) has confirmed the exchange for the 2021 third quarter interim dividend announced by the company.
The confirmation was contained in a document published on the Nigerian Exchange on Monday.
According to the company, the following currency exchange rates will be applicable in determining the interim dividend for Q3 2021 to any shareholder that qualifies for and has elected to receive the dividend payment in Naira or Sterling (GBP):
Exchange Rate
1 USD = 413.64 NGN
1 USD = 0.7468 GBP
Seplat said the exchange rate for the Naira or Pound Sterling amounts payable was determined by reference to the exchange rates applicable to the US dollar available on 12th November 2021.
According to the company, "The closing date for dividend currency election to the Company's Registrars is 30th November 2021. In the absence of a qualifying dividend currency election by shareholders to the appropriate Registrar, dividends will be paid in their default currency."
Th form can be downloaded from the company website.
On October 28, 2021, Seplat announced a quarterly dividend at a rate of US$0.25 cents per Ordinary Share, subject to appropriate withholding tax, to be paid to shareholders whose names appear in the Register of Members as at the close of business on 15th November 2021.
According to Seplat, "On or around 9th December 2021, the interim dividend will be paid electronically to shareholders whose names appear on the Register of Members as at 15th November 2021, and who have completed the e-dividend registration and mandated the Registrar to pay their interim dividend directly into their Bank accounts."
Shareholders who are yet to complete the e-dividend registration are advised to download the Registrar's E-Dividend Mandate Activation Form, complete and submit to the Registrar or their respective Banks.
Seplat paid US$0.25 per share interim dividend to its shareholders in the first and in the second quarter of the year.
The share price of Seplat Energy Plc closed at N731.5 per share on Friday. The share price remains unchanged on the floor of the Nigerian Exchange at the time of writing this report.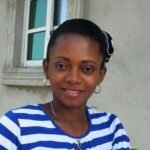 Ifunanya Ikueze is an Engineer, Safety Professional, Writer, Investor, Entrepreneur and Educator.