Distilled Trading International B.V has received over 16 million units of Nigerian Breweries Plc (NGX: NB) shares under the 'scrip dividend election scheme' for the final dividend for the year ended 31 December 2020.
NB shareholders at the 75th Annual General Meeting of the company approved the payment of N0.69 final dividend per share as proposed by the directors of the company.
Qualifying shareholders were given the option to elect to receive new ordinary shares in the company instead of the final dividend in cash.
Distilled Trading International B.V received 16,541,036 units of new ordinary shares of NB on 8 June, 2021, according to the filing with the Nigerian Exchange.
The number of new ordinary shares received by each shareholder is dependent on the cash dividend entitlement (less withholding tax) and the reference share price.
The reference share price used by NB is N47.75 – the 10-day average closing share price of the company's stock traded on the Nigerian Exchange from 11th March 2021.
As at 31 December 2020, Distilled Trading International B.V held 15.47% of NB issued share capital, this represents 1,237,120,747 shares.
If the position remains unchanged, the new ordinary shares received will increase its holdings to 1,253,661,783 units of shares.
Heineken Brouwerijen B.V remains the majority share holder in NB with 37.94% holding as at 31 December 2020. Stanbic Nominees Nigeria Limited holds 11.37 % of NB's issued share capital.
The share price of NB closed at N60 per share on Monday.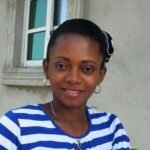 Ifunanya Ikueze is an Engineer, Safety Professional, Writer, Investor, Entrepreneur and Educator.