BUA Cement Plc (NGX: BUACEMENT) shareholders at the 5th Annual General Meeting of the company, approved the payment of the N2.067 final dividend per 50kobo ordinary share as proposed by the company's Board of Directors, for the year ended 31 December 2020.
The Audited Financial Statements of the company for the year together with the Reports of the Directors, Auditors and Audit Committee were also received at the meeting held on 8th July 2021.
The final dividend which amounts to N69,997,619,842.02 was on 8th July paid electronically to shareholders whose name appear on the Register of Members as at the close of business on 18 June, 2021.
The dividend amount represents 96.76% of the company's 2020 annual profit.
In 2020, Bua Cement Plc grew its revenue to N209.44 billion from N175.52 billion in 2019. The profit after taxation rose to N72.34 billion from N60.61 billion in 2019.
Shareholders who are yet to complete the e-dividend registration or have outstanding dividends are advised to complete the e-dividend registration.
BUA Cement Plc Registrar is Arica Prudential. The e-dividend mandate form can be downloaded or filled on the registrar's website and on the Securities and Exchange Commission (SEC) website.
BUA Cement Plc has 33,864,354,060 outstanding shares and a market capitalization of N2.404 trillion.
It is the third most capitalized company on the Nigerian Exchange, behind Dangote Cement Plc and MTN Nigeria Plc. The share price closed at N71.00 per share on Monday.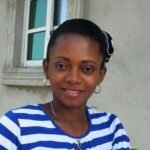 Ifunanya Ikueze is an Engineer, Safety Professional, Writer, Investor, Entrepreneur and Educator.