On Wednesday, Russian Defense Minister Sergei Shoigu ordered Russian troops to retreat from Kherson to the eastern bank of the Dnipro River. The order is said to have been made on the recommendation of the commander of Russia's forces in Ukraine, Gen. Sergei Surovikin.
"The decision to defend on the left bank of the Dnipro is not easy, but at the same time we will save the lives of our military personnel and the combat capability of our forces," Surovikin said in televised remarks as he presented a report on the Russian military campaign to Shoigu.
The Ukrainians however are skeptical of the withdrawal order, as they allege that the Russians could be pretending to pull out of Kherson to lure Ukrainian forces into battle.
Also read; Contempt: Court jails Bawa, EFCC chairman
"We see no signs that Russia is leaving Kherson without a fight," Ukrainian presidential adviser Mykhailo Podolyak said on Twitter following Wednesday's announcement from Moscow.
The supposed loss of Kherson is coming on the heels of military defeats and retreats by Russia in eastern Ukraine.
Russia captured Kherson in March, it was the scene of heavy fighting during the Russian invasion of Ukraine, and it was the first major city to fall to Russian forces. At the time Kherson fell in March, the Kremlin insisted Russia was in Kherson "forever."
It is one of the four Ukrainian territories Moscow officially claimed to have annexed and incorporated into the Russian Federation on Sept. 30.
Ukrainian forces had systematically blown up key bridges in and around Kherson, cutting off potential escape routes for Russian troops.
Administrators in Kherson have been calling on people to evacuate the city to the east bank of the Dnipro, in anticipation of a major Ukrainian assault.
Kherson, also spelled Cherson, is a city in southern Ukraine. It lies on the right (west) bank of the lower Dnieper River about 15 miles (25 km) from the river's mouth.
Kherson, named after the ancient settlement of Chersonesus (west of what is now Sevastopol), was founded in 1778 as a fortress to protect the newly acquired Black Sea frontage of Russia, and it became the first Russian naval base and shipyard on the Black Sea.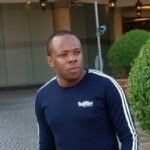 Nnamdi Maduakor is a Writer, Investor and Entrepreneur