In it's monthly payroll report released Friday, the U.S Labour Department said that employers added 528,000 jobs in July. This well above the 250,000 jobs forecast by Refinitiv economists.
Here were the key numbers from the report, compared to economist estimates compiled by Bloomberg:
Non-farm payrolls: +528,000 vs. +250,000
Unemployment rate: 3.5% vs. 3.6%
Average hourly earnings, month-over-month: +0.5% vs. +0.4%
Average hourly earnings, year-over-year: +5.2% vs. +4.9%
Job gains were broad-based in July, with leisure and hospitality leading the way in hiring, adding 96,000 new workers. That was followed by professional businesses services (89,000), health care (70,000) and government (57,000). Construction contributed 32,000 new jobs while manufacturing added 30,000.
Read also; It's criminal or mistake to withhold €8bn aid – Zelensky tells EU
July's report marked a sharp jump from the prior month, which saw payrolls rise by 398,000. June's figure was upwardly revised from the 372,000 initially reported.
The unemployment rate, meanwhile, edged down to 3.5%, the lowest level since the COVID-19 pandemic began more than two years ago.
July's report marked a sharp jump from the prior month, which saw payrolls rise by 398,000. June's figure was upwardly revised from the 372,000 initially reported.
The unemployment rate ticked back down to 3.5% in July, matching the level seen in February 2020, just before the coronavirus pandemic upended the U.S. and global economies.
The labor force participation edged marginally lower last month, falling to 62.1% from 62.2% in June. Meanwhile, average hourly earnings increased 0.5% for the month, higher than June's upwardly revised monthly wage gains of 0.4%. On an annual basis, earnings were up 5.2%, on par with June's year-over year increase.
"The July employment report was an absolute knock-out, a major upside surprise relative to my expectations and indeed much of the labor market data released up to this point," Renaissance Macro Research Head of U.S. Economics Neil Dutta said in a note. "Talk of recession and a monetary policy pivot is premature."

"That said, this jobs report is consistent with an inflationary boom," Dutta added. "The Fed has a lot more work to do and in an odd way, that the Fed needs to get more aggressive in pushing up rates, makes the hard-landing scenario more likely."
The uptick in hiring comes amid a growing consensus that the economy is losing momentum as the Federal Reserve hikes interest rates at the fastest pace in decades to wrestle inflation under control.
The Commerce Department reported last week that gross domestic product, the broadest measure of goods and services produced in the nation, shrank 0.6% in the three-month period from April to June. That followed a decline of 1.6% in the first three months of the year. With back-to-back quarterly declines in GDP, the economy meets the technical criteria for a recession.
Unusual tightness in the labor market has been a focus of Federal Reserve policymakers, with the imbalance between job openings and available workers placing upward pressure on wages and adding to inflationary pressures.
Earnings rose 5.2% in July from the previous year, much higher than the pre-pandemic average of 3%. On a monthly basis, wages rose 0.5%, coming in hotter than economists expected.
The jump in payroll growth "is not quite what the Fed was hoping to see, particularly the acceleration of average hourly earnings to a 0.5% month-over-month growth pace," said Jason Pride, chief investment officer of private wealth at Glenmede. "All else equal, this should take away any excuse from the Fed to begin slowing down its tightening pace, as there are still few concrete signs of inflation returning to normal."
Markets reacted negatively to the report, which served as affirmation to investors the U.S. central bank is likely to stay on track with aggressive rate hikes.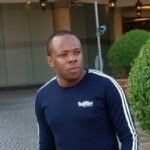 Nnamdi Maduakor is a Writer, Investor and Entrepreneur