Cryptocurrency lender Celsius Network Ltd. has filed for Chapter 11 bankruptcy, the latest casualty of the crypto market crash that has wiped out some of the industry's biggest names and exposed hundreds of thousands of individual investors to steep losses.
The filing was made in the Southern District of New York, Bloomberg reported.
Crypto lending tumbled in recent months following a crash in the prices of cryptocurrencies after  the collapse of major token TerraUSD in May.
Celsius, which has more than 100,000 creditors, said it took the step to stabilize its business and work out a restructuring for all stakeholders.
The platform held about $4.3 billion of assets against $5.5 billion of liabilities as of Wednesday, according to court papers.
"The amount of digital assets on the company's platform grew faster than the company was prepared to deploy,"  Chief Executive Officer Alex Mashinsky said, detailing the path that led Celsius to bankruptcy. "As a result, the company made what, in hindsight, proved to be certain poor asset deployment decisions."
The company, one of the largest cryptocurrency lenders, had amassed more than $20 billion in assets by offering interest rates as high as 18% to depositors before it halted all withdrawals in June amid a panic run by clients.
Crypto broker Voyager Digital Ltd. filed for Chapter 11 bankruptcy protection this month while liquidators have been called in for bankrupt crypto hedge fund Three Arrows Capital.
In a statement Wednesday, Celsius said it needed to halt withdrawals as without it, an acceleration of the pullouts "would have allowed certain customers — those who were first to act — to be paid in full while leaving others behind to wait for Celsius to harvest value from illiquid or longer-term asset deployment activities before they receive a recovery."
It is unclear how much and what Celsius's users will recover.
Under its terms of service, treatment of its customers' digital assets in case of insolvency is "unsettled" and "not guaranteed," which may result in customers being treated as unsecured creditors.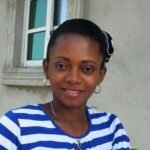 Ifunanya Ikueze is an Engineer, Safety Professional, Writer, Investor, Entrepreneur and Educator.