Binance has backed out of the deal to buy Sam Bankman-Fried's FTX cryptocurrency exchange, leaving the company on a brink of collapse.
The move comes a day after Binance CEO Changpeng Zhao announced that the world's largest cryptocurrency firm had reached a non-binding deal to buy FTX for an undisclosed amount after it suffered a liquidity crunch.
"In the beginning, our hope was to be able to support FTX's customers to provide liquidity," Binance said in a tweet on Wednesday. "But the issues are beyond our control or ability to help."
"As a result of corporate due diligence, as well as the latest news reports regarding mishandled customer funds and alleged US agency investigations, we have decided that we will not pursue the potential acquisition of FTX.com."
Binance's Zhao had announced publicly that his company was selling its holdings in FTX's native token FTT. FTT has lost over 85% of its value since Monday.
The development sent shockwaves through the crypto world, with the Bitcoin trading at $16,711.2 at the time of this report.
Read also: Crypto market tumbles further, Bitcoin down over 12%
On Wednesday, Bankman-Fried told investors that FTX needed up to $8 billion as it was overwhelmed with withdrawal requests from customers. He had on Tuesday said that customers had demanded withdrawals to the tune of $6 billion.
FTX is being investigated by the Securities and Exchange Commission over the platform's cryptocurrency lending products and the management of customer funds.
Although the investigation was launched months ago, additional request for information was sent after Binance announced that it would acquire FTX amid a liquidity crisis.
Earlier this year, FTX was valued at $32 billion by private investors. Recently, FTX told investors that  its operating income in 2022 was projected to drop to $144 million, down from $338 million in 2021, while revenue was projected to rise to $1.1 billion this year from $1 billion last year.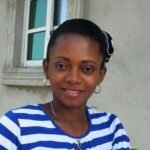 Ifunanya Ikueze is an Engineer, Safety Professional, Writer, Investor, Entrepreneur and Educator.