Oil price surged past $110 dollars Wednesday morning as investors worry about the impact of aggressive sanctions on Russia for invading Ukraine.
The international oil benchmark, Brent crude is up 6.11% at $111.38 per barrel at the time of writing this report. The U.S oil Western Texas Intermediate is gaining 6.05% trading at $109.67 per barrel. Nigerian banner oil Bonny Light was up 8.41% at $107.77 per barrel on Tuesday.
In the latest move to punish Russia, the United States has banned Russian flights from its airspace, following similar moves from the European Union and Canada.
The ban was announced by the U.S President Joe Biden on Tuesday during the State of the Union speech. He said "I am announcing that we will join our allies in closing off American air space to all Russian flights – further isolating Russia – and adding an additional squeeze -on their economy,"
The orders from the U.S. Department of Transportation and its Federal Aviation Administration include "aircraft owned, certified, operated, registered, chartered, leased, or controlled by, for, or for the benefit of, a person who is a citizen of Russia. This includes passenger and cargo flights, and scheduled as well as charter flights."
The international bench mark Brent Crude crossed $100 for the first time since 2014 last Thursday morning following Russia's announcement that it would launch military action in Ukraine and reports of explosion in Kyiv.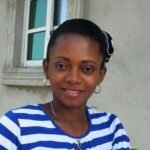 Ifunanya Ikueze is an Engineer, Safety Professional, Writer, Investor, Entrepreneur and Educator.