Oil prices are rising Thursday morning following Russia's announcement that it would launch military action in Ukraine and reports of explosion in Kyiv.
The international bench mark Brent Crude crossed $100 for the first time since 2014.
At the time of writing this report, Brent crude futures were up 4.95% at $101.63 per barrel. US oil Western Texas Intermediate futures were also up 4.66% at $96.39 per barrel.
Western Canadian Select is 5.48% at $83.22 per barrel. Dubai Crude oil is up 5.27% at $100.68 per barrel.
Natural gas rose 4.17% trading at $4.816.
Russian President Vladimir Putin in an early Thursday morning address in Moscow, announced that Russia would launch a military action in Ukraine.
Putin warned other countries that there would be "consequences they have never seen," if there's an attempt to interfere with Russia's action.
Read also: Russia recognizes two breakaway regions in Ukraine, orders forces into the regions
"Multiple explosions across Ukraine were reported by journalists and Ukrainian government officials in at least four cities early Thursday morning local time," CNBC reported. According to the report this undermines "Russian President Vladimir Putin's claim that Russia was launching a military operation that would be limited to the far east of the country."
During a meeting of the United Nations Security Council late Wednesday night in New York, representatives from member states pleaded with Putin not to attack Ukraine.
Analyst are predicting higher prices for oil. Andy Lipow, president of Lipow Oil Associates had said that: "Should we actually have Russian oil supplies cut off to Europe, which is 3 million barrels a day, we could see oil prices rise another $10 to $15 a barrel, putting Brent at about $110 a barrel," he told CNBC's "Street Signs Asia" on Tuesday.
"The market will rally on an invasion of Russian troops into Ukraine proper, and then it's going to wait to see where the resupply comes from," he added.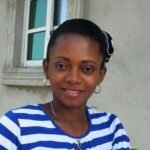 Ifunanya Ikueze is an Engineer, Safety Professional, Writer, Investor, Entrepreneur and Educator.