Oil is on the rise as a bitter dispute between Saudi Arabia and UAE has stalled an OPEC+ plan to raise output.
OPEC+ left its meeting without a deal on Monday, leaving the market with tight supply amid rising demand.
Brent Crude is up 1.64% trading at $77.42 per barrel at 05:39GMT on Tuesday while Western Texas Intermediate (WTI) is up 2.01% trading at $76.69 per barrel.
Nigerian Bonny Light traded at $74.16 per barrel.
The meeting earlier scheduled on July 1 extended into several days of tense talks to reach an agreement. The oil cartel was close to agreeing to a plan to add back 2 million barrels per day (bpd) in the second half of the year.
The proposal which was backed by Saudi Arabia and Russia was for the producer group to add back 400,000 bpd each month from August through December 2021. The plan would also extend the expiry of its deal from April to December 2022.
However, UAE wanted a revision of the baseline for the current deal to December 2022 in order to be able to raise output, which Saudi opposed. The UAE also said that it would accept the increase in output without the extension of the deal.
The UAE says its current level, set at about 3.2 million barrels a day in April 2020, is too low and says it should be 3.8 million when the deal is extended into 2022.
"We have to extend," Saudi Energy Minister Prince Abdulaziz bin Salman said in an interview with Bloomberg Television on Sunday night. "The extension puts lots of people in their comfort zone."
Following the crash in oil prices last year due to the Covid-19 pandemic, OPEC+ had last year agreed to cut output by almost 10 million bpd from May 2020, with plans to phase out the curbs by the end of April 2022. Cuts now stand at about 5.8 million bpd.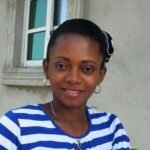 Ifunanya Ikueze is an Engineer, Safety Professional, Writer, Investor, Entrepreneur and Educator.