The number of movies produced in Nigeria in the first quarter of 2021 dropped to 416 from 903 produced in the fourth quarter of 2020. This represents a 53.93% decrease quarter-on-quarter, according to the Nollywood Movies Production Data released by the National Bureau of Statistics (NBS).
When compared to the number of movies produced in the first quarter of 2020 (407 movies), the Q1 2021 figure shows an increase of 2.21% year-on-year.
By Location Lagos has the highest number of movies produced in Q1 2021. A total of 149 movies were produced in Lagos, it was closely followed by Onitsha with a total of 140 movies.
Benin and Bauchi recorded the least with 2 movies each respectively. Other locations are Abuja (107), Port-Harcourt (12), and Kano (4)
Read also: Stocks you can buy today and still qualify for the dividend
Nigeria recorded the highest number of productions in 2020 since NBS started keeping record in 2017.  The Total number of movies produced in 2020 jumped by 271.3% to 2,599 from 700 movies in 2019.
According to NBS, 450 movies were produced from Q2 to Q4 2017 while a total of 565 were produced in 2018.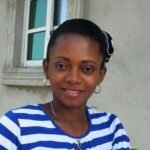 Ifunanya Ikueze is an Engineer, Safety Professional, Writer, Investor, Entrepreneur and Educator.