Medical and Dental Consultants' Association of Nigeria (MDCAN), has said that Nigeria retains only 30 percent of the 4,000 doctors it produces annually.
This was disclosed by the president of the association, Dr Victor Makanjuola, on Tuesday at the MDCAN Medical Education summit, titled Stopping/Reducing Brain Drain, in Abuja.
He said, "From the data presented this morning, we probably retain just about 30 percent of those retrained on an annual basis and we are retaining about 30 percent of about 4,000 produced annually"
Makanjuola said that Nigeria, already in crisis will go into deeper crisis unless unless there is a mechanism of increasing the 4,000 annual production to 8,000 annual production then to 12,000.
He said, "If we retain 30 percent of 12,000, it's better than 30 percent of 4,000 and if we train about 12,000, 30 perocent ot that is far better than the current state of about 4,000 and with that we think we can still support the system, not optimally but at least keep the system going.
The president also said that Increasing medical school only will not save the situation because when new medical schools are set up, they require new lecturers, that are going to be taken from the existing ones, thus depleting those ones and the quality reduces.
"So, we need to find a way of staffing those medical schools and also setting up virtual schools but stafing those medical schools is almost an impossible task with the number of medical operators that are in the country, the existing ones are losing their members to the international community, how much more a new medical school starting out, it's going to be a challenge if we don't do things differently in terms of staffing those now schools.
"t's a globally competitive market for healthcare workers not just for doctors, nurses as well radiographers and the rest, so the world is competing for the few available.
"It displeases us to lose our own to other countries but what it takes to retain them is not huge, it's baslically making their lives livable in the country by providing them with basic amenities, security and the likes, so when they are faced with security threats, they have no choice but to go but we can easily reduce the number of people going by making staying an easy decision by providing security, increasing remuneration for those people that you have invested in their training and by training them in a special way by making them more useful and creating an environment where their work is appreciated and basic equipment to carry out their duty.
"We are encouraging government to do their part, the situation of an average medical practitioner has to improve, wages has to go up, it's a globally competitive market, no one would based on patriotism alone leave a situation where they will be paid 10times more what you are currently being paid and provided with several other positive living condition and decide to stay in a place where you are paid 10times less, sometimes 50times less that's the challenge that we are having thatť's why we are encouraging the government to do it's part while we do our part on increasing the numbers that are produced and also working on their patriotic sentiment to stay and assist the health system of the country.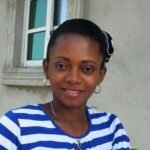 Ifunanya Ikueze is an Engineer, Safety Professional, Writer, Investor, Entrepreneur and Educator.