The Nigerian Stock Exchange (NSE) equity market closed 2020 on a record high gain, making the year the best performing since 2010, despite a global pandemic and the economic downtown that followed.
The NSE All-Share Index (ASI) advanced by 50.03%, although the performance is skewed because of the weight of the 4 most capitalized stocks on the Index.
These four heavyweights DANGCEM (N4.17 trillion), MTNN (N3.46 trillion), AIRTELAFRI (N3.20 trillion), and BUACEMENT (N2.62 trillion) accounted for 63.86% of the entire market capitalization. A shift in any of these stocks, could on its own shift the direction of the NSE ASI.
Have you read?
Indeed, these stocks had moved significantly in the year; AIRTELAFRI by 184.90%, BUACEMENT by 101.17%, DANGCEM by 72.46% and MTNN by 61.81%, however not all made the top ten best-performing stocks on the Exchange.
Here are NSE top ten (10) best performing stocks in 2020
Vitafoam Nig Plc. (ticker: VITAFAOM)
Performance: +77.27%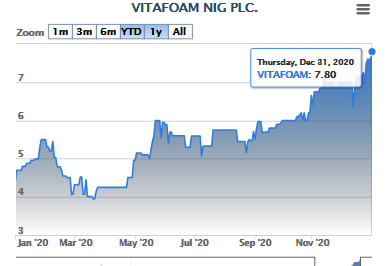 FCMB Group Plc (ticker: FCMB)
Performance: +80.00%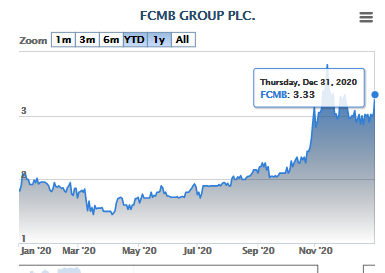 May & Baker Nigeria Plc (ticker: MAYBAKER)
Performance: +81.87%
United Capital Plc (ticker: UCAP)
Performance: +96.25%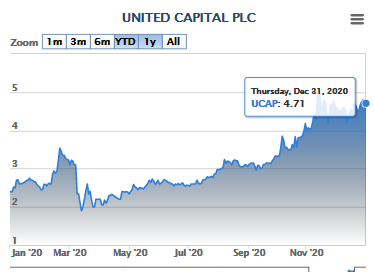 BUA Cement Company Plc (ticker: BUACEMENT)
Performance: +101.17%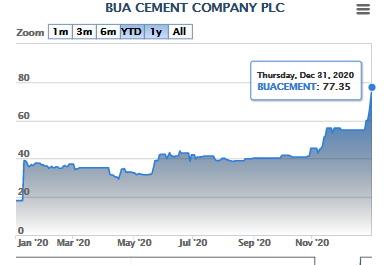 Law Union and Rock Ins. Plc (ticker: LAWUNION)
Performance: +120.00% – delisted from the exchange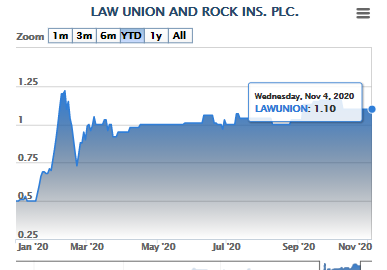 Livestock Feeds Plc (ticker: LIVESTOCK)
Performance: +178.00%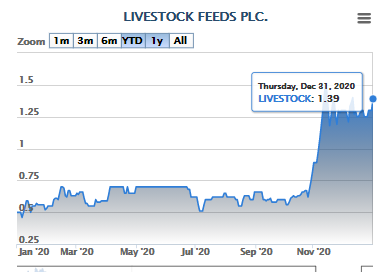 Airtel Africa Plc (ticker: AIRTELAFRI)
Performance: +184.98%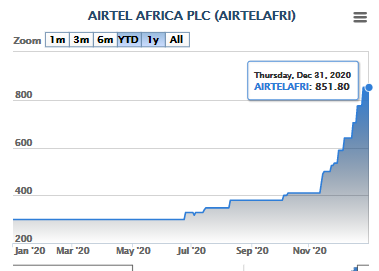 2. FTN Cocoa Processors Plc (ticker: FTNCOCOA)
Performance: +230.00%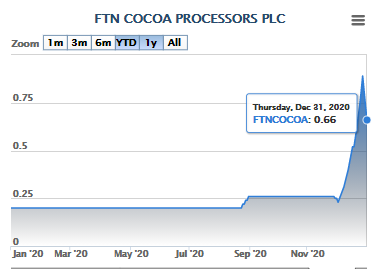 NEIMETH International Pharmaceuticals Plc (ticker: NEIMETH)
Performance: +259.68%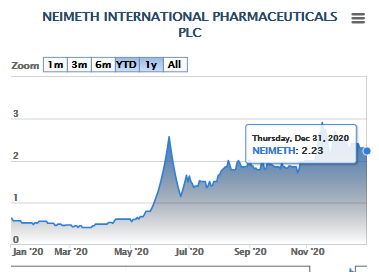 Worst Performers in 2020
Chams Plc (ticker: CHAMS)
Performance: -30.30%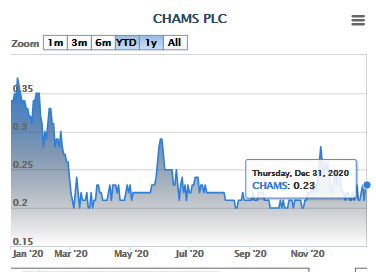 Guinness Nig. Plc (ticker: GUINNESS)
Performance: -36.77%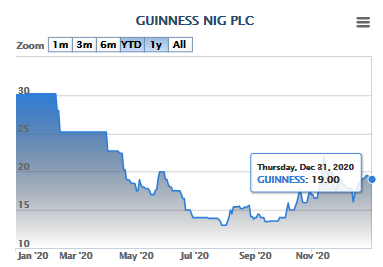 Unilever Nigeria Plc (ticker: UNILEVER)
Performance: -36.82%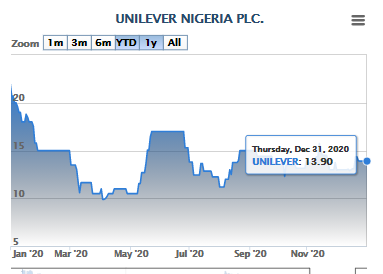 International Breweries Plc (ticker: INTBREW)
Performance: -37.37%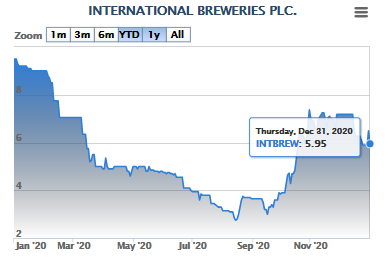 Deap Capital Management & Trust Plc (ticker: DEAPCAP)
Performance: -37.50%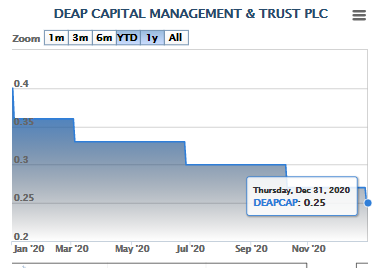 Seplat Petroleum Development Company Ltd (ticker: SEPLAT)
Performance: -38.84%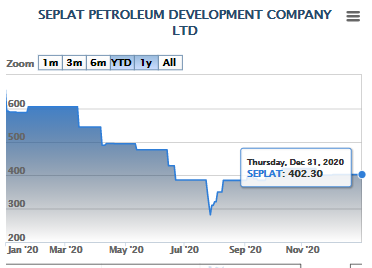 Afromedia Plc (ticker: AFROMEDIA)
Performance: -41.18%
NCR Nigeria Plc (ticker: NCR)
Performance: -56.44%
OMATEX Ventures Plc (ticker: OMATEX)
Performance: -60.00%
ARBICO Plc (ticker: ARBICO)
Performance: -70.66%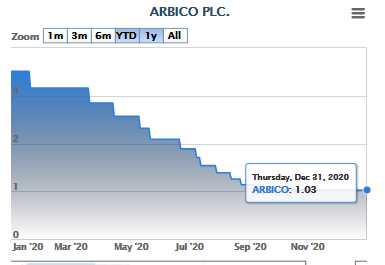 All graph source: Mytradebook
By: Ifunanya Ikueze