At least 288 people have been killed with more than 850 injured after two passenger trains collided in a crash in eastern India on Friday, a state government official said.
Sudhanshu Sarangi, director general of Odisha Fire Services, also said that "rescue work is still going on" and there were "a lot of serious injuries", according to AFP.
The accident, occurred at about 130 miles southwest of Kolkata, in Odisha's Balasore district, at around 7pm local time on Friday.
It is India's deadliest rail accident in over two decades.
More than 200 ambulances have been sent to the scene with 100 doctors to join 80 already there, according to Odisha chief secretary Pradeep Jena.
Families of the dead will receive 1 million rupees ($12,000), while the seriously injured will get 200,000 rupees, with 50,000 rupees for minor injuries, Railway Minister Ashwini Vaishnaw said. Some state governments have also announced compensation.
"It's a big, tragic accident," Vaishnaw told reporters after inspecting the accident spot. "Our complete focus is on the rescue and relief operation, and we are trying to ensure that those injured get the best possible treatment."
Rail spokesperson, Amitabh Sharma said that between 10 and 12 carriages of one train derailed and debris fell on a nearby track causing 3 carriages from another train coming from the opposite direction to also derail.
A third train carrying freight was also reportedly involved, but authorities have not yet confirmed it.
Rescuing operations continued Saturday morning as try to free hundreds of people feared trapped in carriages on Saturday morning, said Balasore authorities
According to reports, over 12 million people ride 14,000 trains across India every day, travelling on 40,000 miles of track.
Several hundred accidents occur every year on India's railways, the largest train network under one management in the world.
In August 1995, more than 350 people were killed when two trains collided near New Delhi.
India's deadliest railway accident occurred in 1981 when a train plunged off a bridge into a river in Bihar state, killing an estimated 800 people, according to Reuters.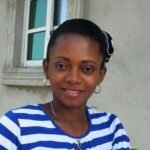 Ifunanya Ikueze is an Engineer, Safety Professional, Writer, Investor, Entrepreneur and Educator.