Mr. Muhammad Suleiman, President of the Society of Nigerian Artists (SNA), has urged the Federal Government to provide Nigerian youngsters the tools they need to increase the GDP of their nation by making investments in the arts.
Suleiman made the call in an interview with the News Agency of Nigeria (NAN) on Tuesday in Abuja.
He claimed that intentionally investing in the arts to empower young people will boost GDP development.
"If the government is out to invest, then, it must be investment in the process of making art to survive, but this time it should be 'Art for Survival'.
"Art for survival means that you are making things that people can use almost immediately. For example, tea cups, fans, creating interns for people to learn very fast and do many other things.
"The youths are the ones you will find in many places doing computer graphics, textile, binding and clothings.
"They are independently doing too many jobs for survival and are good at them, but it is disappointing that the government is not investing in these areas," he said.
"Every nation wants to thrive, he added, but in order to do so, measures must be taken, such as opening doors for businesses and sponsors to invest in the arts. Growing, in his opinion, is the ability to instill in children the value of art at an early age.
"Whether we like it or not, all the nations that you are seeing today that are advanced put arts before everything first," he said.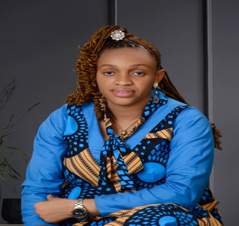 Ugochi Olivia Ubah is an Educator and a Writer