Nigerians, especially healthcare providers, have been made aware by the National Agency for Food and Drug Administration and Control (NAFDAC) about the sale of a single batch of fake Meronem 1g injection in Nigeria.
The details are in a public alert numbered 036/2023 that was sent to the News Agency of Nigeria (NAN) in Abuja on Tuesday and was signed by Prof. Mojisola Adeyeye, the agency's director-general.
According to Adeyeye, Marketing Authorization Holder (MAH), Pfizer notified the agency of the suspicious Meronem 1g injection purchased by a patient.
Cuting Pfizer, Adeyeye further said that additional visual inspection of the pack showed that the vial content did not desolve upon reconstitution.
Additionally, it was stated that the crimp code did not correspond with the code listed on the 2A21F11 production documentation batch, which was the semi-finished batch that was utilized for 4A21I17.
The D-G declared that Pfizer's standards were not met by the production process.
"The vial label compares favourably to the purported artwork version.
"Meronem (Meropenem trihydrate injection) is an antibiotic used to treat skin and abdominal (stomach area) infections caused by bacteria and meningitis (infection of the membranes that surround the brain and spinal cord) in adults and children 3 months of age and older.
"The administration of the counterfeit product will pose a high risk to patients as the quality and safety are not guaranteed," Adeyeye said.
However, the head of NAFDAC stated that patients and healthcare professionals were urged to purchase all medical supplies from licensed or recognized vendors.
It is important to thoroughly inspect the physical state and validity of things before making a purchase or using them, in her opinion.
Additionally, she pleaded with importers, distributors, and retailers to remain watchful along the supply chain and refrain from bringing in illegally counterfeit Meronem 1g injection and other inferior pharmaceuticals.
Anyone in possession of a counterfeit product, according to Adeyeye, should cease using it and turn it in to the NAFDAC office that is closest to them.
She also urged anyone in possession of the fake product to get in contact with a licensed healthcare provider right away if they had used it previously or had any negative side effects.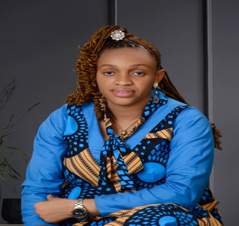 Ugochi Olivia Ubah is an Educator and a Writer