Art X Lagos is set to include new features and innovations for this year's fair holding in November, the Founder and CEO, Tokini Peterside, has said.
The CEO gave a brief statistic of the attendees to the fair revealing that "…110 artists from 25 countries represented by 30 galleries – 15 of which are new to ART X Lagos" are expected to participate at the 4-day event.
In a statement made available to Punch, Peterside was quoted as saying, "The art fair shall hold on November 4 -7 at The Federal Palace, Victoria Island, with the theme, 'The Restful Ones Are Not Yet Born'. The fair is the largest in West Africa presently. The 2019 winner, documentary photographer Etinosa Yvonne, will present a solo exhibition at this year's fair, curated by Wura-Natasha Ogunji.
"We are delighted to present a full programme encompassing 30 of the leading galleries who share our commitment to showcasing the best in African art, along with a powerful and provocative series of solo exhibitions, talks and vibrant group projects that speak to the state of affairs on the African continent and our projected hopes for its future."
Delineating the birth and purpose of Art X Lagos, the online publication went on to say that, "ART X Lagos was founded in 2016.
"It was created to showcase and support contemporary art from Africa and its Diaspora.
"It has since become a cornerstone of the African art sector."
The 2021 edition of the exhibition was launched about a week ago at EbonyLife Place, Lagos.
The publication concluded with highlighting the sponsors of the exhibition which it said included "…Access Bank, Tangerine, Stanbic IBTC Pensions, Africa No Filter, Anap Jets, Macallan and Zircon Marine."
Art exhibitions help artists come together, exchange ideas and improve their trade/profession. It also offers art lovers and critics the avenue to have an avalanche of aesthetic compositions to appreciate.
Art is one sector of the economy that has been largely under-tapped.
Using such tools as acrylic, charcoal on canvass, pencils, watercolors and the likes, African artists have shown they can produce drawings that can compete internationally.
It is left for the stakeholders within this value chain to see how they create channels to export our rich compositions.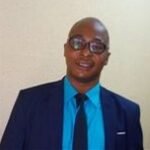 Azuka Edokobi is a Writer , a Farmer, a Supply Chain Expert and an Entrepreneur