(Greenwich Merchant Bank): The stock market closed on a positive note as the NGX-ASI and market capitalization increased by 1.30% to 60,108.86 points and N32.729 trillion respectively at the end of yesterday's 's trading session.
This is first time the index has crossed 60,000 since 2008.
The top gainers were UNITYBNK 10.00%, COURTVILLE 10.00%, IKEJAHOTEL 10.00% and OMATEK 10.00%.
Hence, the Year-To-Date return rose to 17.28%.
The rally is being attributed to removal of fuel subsidy, the suspension of the Governor of the Central Bank of Nigeria (CBN), Mr. Godwin Emefiele, and the changes to Nigeria's foreign exchange operational framework announced by the CBN.
Trading activity was positive as total volume and value traded increased by 128.39% and 66.30% to 763.70 million units and N12.53 billion respectively.
ACCESSCORP and GTCO were the most traded stock by volume and value respectively.
Also, market breadth closed positive at 3.62x as a result of the Forty-Seven (47) stocks with reported price appreciated, while Thirteen (13) stock prices declined.
Fixed Income Market
The average system liquidity decreased to N898 billion from its opening balance of N575 billion.
At the interbank market, both the Open Buy Back and Overnight rates declined by 64bps and 66bps to close at 1.36% and 2.14% respectively.
At the NTBills market, trading activity closed flat as average yield remained unchanged at 6.21%.
Similarly, at the Bond market, activity closed bullish as average yield declining by 68bps to close at 13.15%.
FX Market:
The Naira exchange rate, at the I&E window appreciated by NGN5.17/USD to close at NGN763.00/USD from 768.17/USD.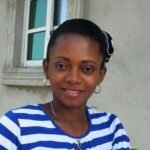 Ifunanya Ikueze is an Engineer, Safety Professional, Writer, Investor, Entrepreneur and Educator.